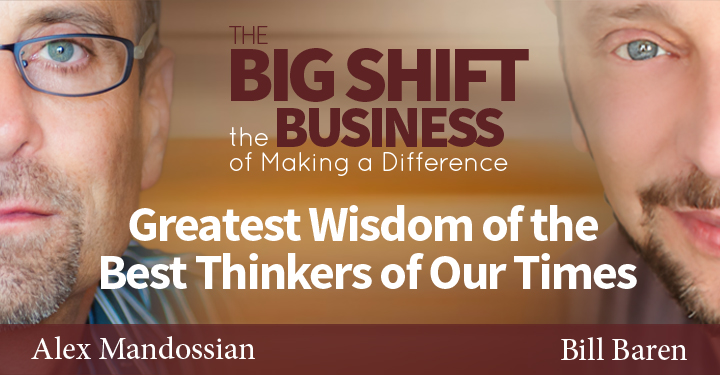 Imagine talking with a guy who could distill the wisdom of the greatest thinkers of our time into a few simple sentences. Picture him giving you a brilliant set of principles for success that could change the way you approach your business and your life. That's what went down in today's podversation. 
One of my favorite guests, Alex Mandossian, is back for an amazing glimpse into what separates the world's true thought leaders from everyone else.
After doing more than 2,500 interviews with the best and the brightest, he's seen a striking pattern.
Most people let life happen and wind up with what Alex calls a "default future." But true thought leaders look at life differently and create personal rules that guide them to achieving what others may deem impossible.
Today Alex is opening up their rulebooks for us.
You're going to want to learn some of their plays!
(Click here for non-iTunes feed)
Listen to the Podcast Here
Or click here to download the podcast in Mp3 (Right Click & "Save As")
Here's What to Expect in This Episode
As an entrepreneur, are you trapped by what's urgent…and missing what's important?
What's a "default future" and why do you need to know it and avoid it?
How your inbox may be leading you in the wrong direction
Why in business it may be best not to be the first
What entrepreneurs can learn from Muhammad Ali's attitude and approach
Selected Links from the Episode
If you like what you hear, here's how you can leave a 5-Star Review.