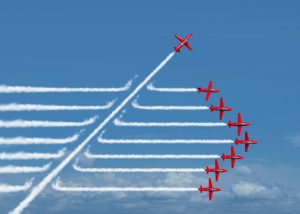 I woke up early this morning with something brewing inside
me.  I knew that I wanted to say something, but I didn't
know what.  And then it hit me…
What got you here – won't get you there.
What got you to your current level of success is not going
to help you get to the next level of success.
The very thing that propelled you to succeed is not going to
help you succeed at the next level.
And until you find out what that next thing is, you're going
to be stuck where you are.
I call that thing the game changer.