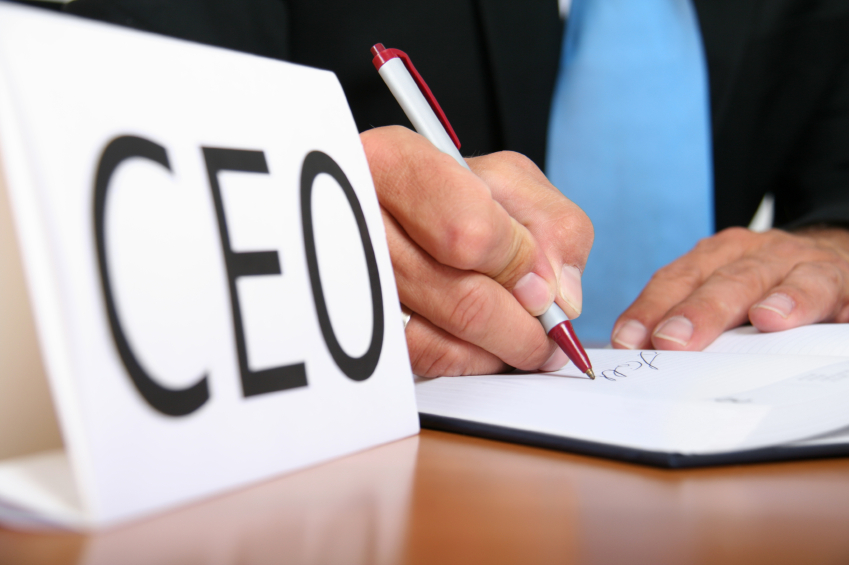 What if your business had a CEO?
I'd love for you think about this for a second…
If your business had a CEO, how would that CEO rate your performance?
How would you be rated as a practitioner that produces results for your clients and retains your clients until all desired outcomes have been achieved?
How would you be rated as a marketer who produces enough of your ideal potential clients in your business?
How would you be rated as a master enroller who is able to convert all of the potential clients into actual paying clients?
What would your ratings be in each of these categories?
And if your ratings weren't good, the CEO would give you a 3-month time period to turn things around.  And if the turn-around didn't happen, you would be fired.
That truth is not pretty but it is true.
But here's the thing, YOU are the CEO of your business.
And your success as a CEO depends on how you manage yourself as a practitioner, as a marketer and as a master enroller.
Your business depends on this.
So what do you do about this?
One of the most important barriers to you succeeding in your business is knowing how to spend your time day to day.  Time is your most precious resource you have. How you invest that non-renewable resource is the difference between financial success and total business failure.
Looking at your business in this way I'm about to describe is definitely not a natural phenomenon for any of us.  This skill of time mastery is something that needs to be developed and it's not as difficult as it may first appear.  Personally, this concept was completely foreign to me and if I've been able to now master it.  So I know that I can do it, you can, too.
I created one shift in how I organized my time, and this drastically transformed my results.
I want the same for you too.
I found when I was able to take on three distinct roles in my business, everything shifted for me in how I organized my time, and how much revenue I was able to bring into my business.
So now, let's take a look at the three major roles you need to take on in your business, in order for your business to succeed:
#1 – The CEO
In the role of CEO, it's your job have a vision for the kind of business you truly want as well as the optimal pathway to get there.  It's the job of the CEO to keep the business on course and to manage all of the other roles of the business (whether those roles are occupied by you or not).  It is the role of the CEO to course correct.  You, as the CEO, is the face of the company, the one that calls the shots. It is the job of the CEO to manage the marketer/enroller as well as the practitioner as well.
#2 – The Marketer & The Enroller
In this role, you are responsible for making sure that you have a flood of new potential clients coming through the door and for then having enrollment conversations that lead to new clients and the revenue you want..   Without you in this role, the CEO and practitioner are out of work because the Marketer and the Enrollers are responsible for all of the revenue generating activities that ultimately allows you to thrive financially..   In this role, you answer to the CEO.
#3 – The Practitioner
In this role, you are responsible for delivering the service your enroller has sold.  You are the expert.  You are the one responsible for keeping the client happy, and upholding the commitments you promised to deliver on.  This is also the role that most heart-based business owners are most comfortable and love to spend their time in.  Yet, without the marketer/enroller bringing people in and enrolling them, and the CEO making sure you're staying on track, you're out of a job!
Since you are in business for yourself or you have a small team, this means that you have to juggle each of these roles.
How much time you spend in each role depends on where your business is.
For example, when your business is brand new, you may not yet have a lot of revenue coming in.  In this case, you may only be investing 5 hours per week as The Practitioner.  In this case, the Marketer/Enroller in YOU is on for 30 hours per week.  The CEO comes out for 3-5 hours per week.
If you're more established, you may have your practitioner working 20-30 hours, and your marketer only 5-10 and your CEO 5.
For your unique business, what's the best allocation of your time to reach the financial goals you set this year?  Listen to this clip as I talk to one of my clients, and we discover together his perfect fit.
Finding the right fit for your business is one of the biggest shifts you can make to reach your business goals.
Join me below as I do some "CEO coaching" with some of my clients.
Listen to me coaching Jim and find out how he reorganized his time to increase revenue generating activity (Plus find out my own block in generating new clients, and the mindset shift that made the difference in my ability to enroll clients.  This one mindset shift can also help you, too).
Find out what Jeremy needs to do to Awaken his Inner CEO   (and how this applies to your business as well).
How much time are you allocating right now to each role?
After listening to the recording, how much time do you plan on allocating?
Let me know in the comments below.  I will respond to as many as I can.
I look forward to hearing from you!
~Bill