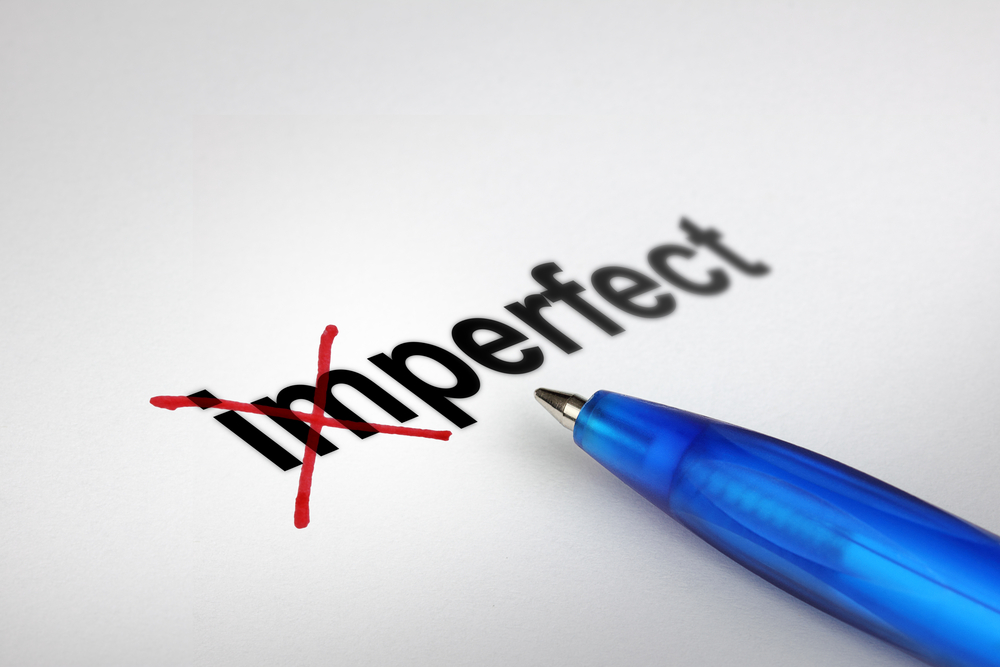 I've got a wish.
I wish I could erase a word from your vocabulary. That word is perfection.
I know I am being dramatic here and it's not really the word I want to erase, but I do want to erase the baggage that comes along with it.
When were attached to perfection:
We spend a lot of time learning, and not much time implementing
We procrastinate and procrastinate
We spend too much time making it just right (and its still not perfect anyway!)
Heres the thing – whatever you're doing will never be "perfect" until you try it out in real life with real people.
So heres my favorite motto: Imperfect action is better than no action.
Taking lots of imperfect action is what gets us new clients and new business.
I want to share a success story to inspire you to imperfect action.
Last month I was teaching the art of mastering enrolling conversations on a coaching call.  I gave a participant a basic script for what to say in a sales conversation.
Instead of waiting months to get the script perfect and after almost "wimping out in the last moment," she leapt into imperfect action right away and used the script with a prospective client. She stayed open and relied on her curiosity to get connected to her prospect. And by the end of the conversation, it was her prospect who asked if she had any packages she could offer her!
YES, this imperfect conversation turned into her client committing to working with her for the next 5 months. This imperfect action not only resulted in a long-term client, it also renewed her confidence in her business and her ability to enroll other prospects into her business.
Here are a few lessons for enrolling new clients and overcoming your desire for perfection:
Imperfect Action Is Better Than No Action: Stop waiting for the perfect time, the perfect idea or the perfect package. Use what you have and "just do it". You can always improve on what you have later but by if you don't put it out there in the first place you'll never make anything happen
"Perfection" Is Not A One Time Event – Its A Process of Trial and Error: Try something out (such as a sales conversation script), learn from every time you use it, and make an improvement every time.
Be Honest: Honesty is always the best policy. During enrolling conversations don't fret about following the right steps or losing the prospect. Be in your element, show genuine interest in your prospect and trust your instincts. When you are honest and passionate about who you are and what you do the rest will fall into place
Celebrate All Victories: By trying to be perfect all the time, we forget the small things we accomplish. Instead of just focusing on the things she forgot to do, I asked my client to celebrate the fact that her client ASKED for her services. What a great success!
ARE YOU READY? LET ME KNOW BELOW IN THE COMMENTS
If you're a perfectionist and my ode to imperfect action inspired you, I'd like to ask you to share an imperfect action you're willing to take in the next 7 days in the comments below.