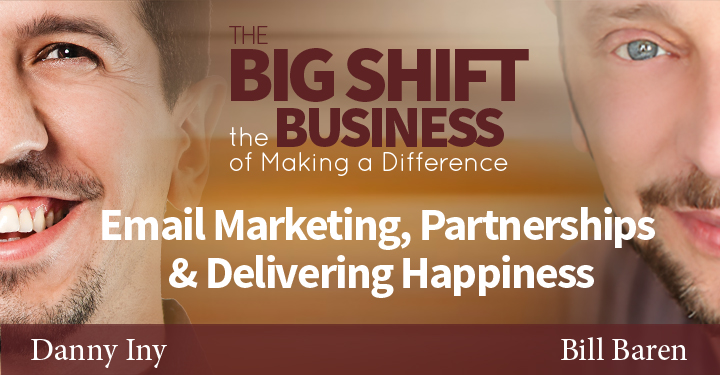 You have this great idea for a new offering. You think it's awesome. THIS is going to help lots of people. You can't wait to get it out into the world.  Not so fast.
Today's podversation guest is Danny Iny, who is going to clear the air on what it really takes to create a successful product/program launch. This is an exclusive behind-the-scenes report on how he generated revenue before his product was officially released.
In this episode, we got deep into all things sales and marketing. Danny even shares his best ideas on how to makes sure your audience opens and reads your emails.
Don't miss Danny's insights… I loved 'em and so will you.
(Click here for non-iTunes feed)
Listen to the Podcast Here
Or click here to download the podcast in Mp3 (Right Click & "Save As")
Here's What to Expect in This Episode
What can we learn about email engagement from a four-year-old?
What can Danny's mom teach us about email marketing?
What's the #1 secret to creating something people actually want to pay for?
Why does delivering happiness NOT work for everyone?
What's the key to bi-directional conversations?
How Danny Iny got his start using one awesome marketing tactic
How you can easily build up your reputation online.
Why you should consider running an education company.
Selected Links from the Episode
If you like what you hear, here's how you can leave a 5-Star Review.