One of the things that gets me inspired about my business is
doing new things that I have never done before.  There is
nothing like trying something innovative that gets my juices
flowing.
So this week is totally exciting for me since I'm announcing
something new and fresh:
A Roving Reporter Contest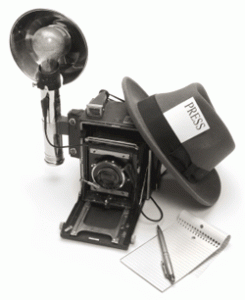 I am going to select 3 attendees of the Big Shift Experience
to be my roving reporters. Attendees of my three-day event
are going to experience amazing personal shifts as well as
big shifts to their business.
The 3 winners of my roving reporter contest will be my eyes
and ears during the event.
And here's the best part:
I will be featuring their reporting to my 30,000 person
newsletter list, to my over 16,000 Twitter followers and to
over 5000 of my connections on Facebook.
==============================
UPDATE: ANNOUNCING OUR WINNERS
==============================
Congratulations to our Roving Reporters!
Geffen Rothe
Stephanie Nicole Lum
Eva Zacks
Thank you so much for entering and I can't wait to
see you at the Big Shift Experience!
Warmly,
~Bill
P.S.  If you haven't bought your ticket to the Big Shift Experience,
but would love to attend, get one of the last few remaining tickets.