I still remember the pivotal moment when my business turned
around, without me even suspecting it.
I was at a going away party of a couple of friends of mine.
They were moving to Hawaii and had a little get together at
a pizza place in San Francisco.
There I met Jesse Koren, a business coach I really respect a
lot. We are now friends, but that was our first meeting. We
hit it off and talked a lot.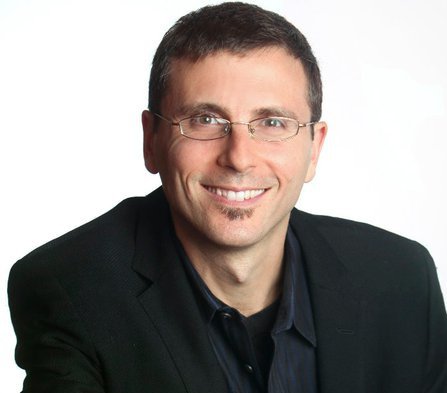 He then made a business proposal that changed my business
forever.
Jesse asked me if I could host him for a teleseminar to my
growing community. In return he would host a telecall with
me for his community.
This was really unexpected!
And since I really enjoyed my conversation with Jesse and
because I thought it would be a cool experiment, I decided
to give it a try.
I had no idea what I was doing and I said Yes only because I
suspected it was a smart thing to do.
Looking back, I had no idea this was going to be as huge as
it turned out to be.
Little did I know that personally hosting teleseminars with
other experts and also being hosted on teleseminars where I
got to share my expertise would be how I would generate more
revenue than I could have ever imagined (at the time).
I had no idea that this chance meeting at a pizza parlour
would be how I would seriously grow my newsletter audience,
and that teleseminars would be the vehicle that allowed me
develop my voice as a thought leader.
Basically, being on those two teleseminars changed my
business forever.
It was the YES that truly rocked my world.
And it got me thinking about a question I want to ask you.
Is there an opportunity right in front of you that could
rock your business (but perhaps you're avoiding it)?
Let me know here. Seriously I want to know.
Warmly,
Bill
P.S. One thing came out of that conversation grew my list
by 10x and ultimately changed my business forever. I'll talk
about it with you in the next few days.
P.P.S. The pizza place of this fateful meeting was called
Pizza Orgasmica. Isn't that so San Francisco?