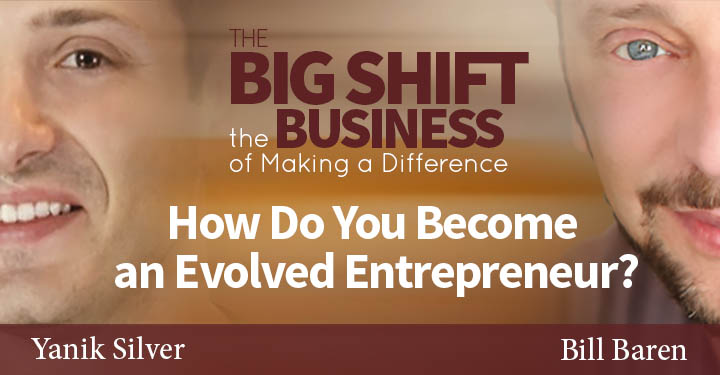 There's a shift happening that will forever change what it means to be in business. Are you ready for a thrilling glimpse into your future?
My guest today, Yanik Silver, is a true business visionary. He's here to reveal how the very nature of business is being re-invented.
You'll discover how evolving business practices can put you on track to become a transformational business leader.
And you'll find out how to perfectly position your business for a whole new level of impact and success.
Subscribe to the show



(Click here for non-iTunes feed)
Listen to the Podcast Here
Or click here to download the podcast in Mp3 (Right Click & "Save As")
Here's What to Expect in This Episode
How do you bring more meaning into what you do?
What are the three elements of turning your heart into your internal GPS?
What is a "cosmic alarm clock" and why is it important?
Can you follow your passion AND have a pragmatic business model at the same time?
What separates people who follow their passion from those who don't?
How do you hear and follow the call of your own destiny?
What's the key to growing through joy instead of through pain?
How does your business become evolved?
What makes the majority of millennials willing to work for less?
How do you build a business that makes life better for everyone it touches?
How do you find the right business model for your business?
How can you create a community of people who love what you do?
Why is it important to create an origin story for your business?
Selected Links from the Episode
This episode is brought to you by Master of Enrollment. Get a free copy of my book – YES: Conversations that Sell and learn my #1 strategy for talking to potential clients so they practically enroll themselves into working with you. Get your copy here
If you like what you hear, here's how you can leave a 5-Star Review.