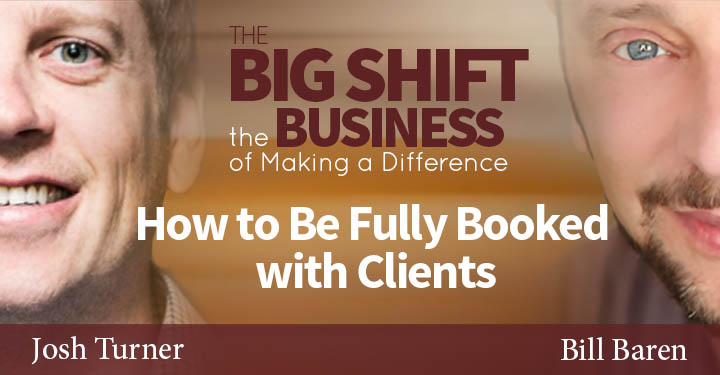 As an entrepreneur, do you stress over getting fully booked with clients? Here's something to make your stress fall away.
This episode is all about creating a system to easily connect you with exactly the right people.  You know the ones…
The ones who will cherish your expertise, knock down your door to work with you, and happily pay you for your services.
My guest today, Josh Turner, has a strategy that's made it happen for thousands of business owners.
I was so impressed with his innovative approach, I HAD to invite him to reveal his secrets to you.
Subscribe to the show



(Click here for non-iTunes feed)
Listen to the Podcast Here
Or click here to download the podcast in Mp3 (Right Click & "Save As")
Here's What to Expect in This Episode
How do you build a "mousetrap" to connect with your ideal potential clients?
What's the key to constantly promoting your biz in as little time as possible?
Why is relationship building the secret to your success?
How do you get your foot in the door with business leads (in person or virtually)?
The common mistake most entrepreneurs make with new business leads
What's the single reason 87% of entrepreneurs can't maintain consistent cash flow?
What is the "cash-flow roller-coaster" and how do you get off it?
How do you become an authority leader in your field?
Josh's steps for rapidly going from zero business prospects to having thousands of hot leads
Selected Links from the Episode
This episode is brought to you by Master of Enrollment. Get a free copy of my book – YES: Conversations that Sell and learn my #1 strategy for talking to potential clients so they practically enroll themselves into working with you. Get your copy here
If you like what you hear, here's how you can leave a 5-Star Review.