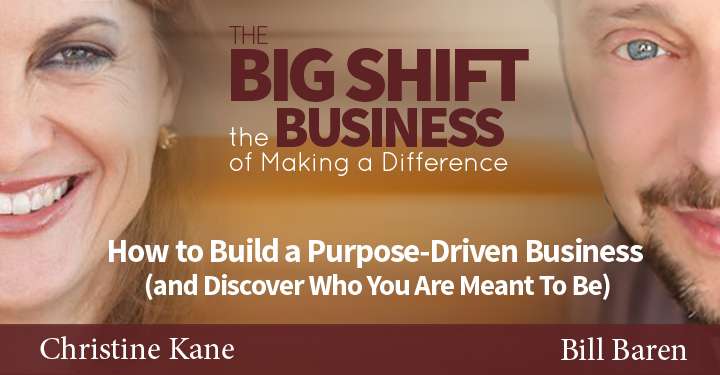 If you make meeting your goals the be-all and end-all of your business, you can start feeling like a Ping-Pong ball that's constantly slapped by two paddles. One paddle says "Work Harder!" and the other says "Give Up!" Do you want to know the secret to never getting slapped by either one again?
My guest today, Christine Kane, knows that secret.
She's helped thousands of entrepreneurs build purpose-driven businesses that bring meaning and fulfillment to their lives.
Christine says avoiding burnout or the temptation to quit too soon all comes down to one big thing…
It's about setting goals not because of what you'll get but because of who you'll become along the way.
Tune in for this inspiring podversation that lays out the path for discovering what you're meant to achieve in this lifetime while loving the journey to getting there.
Subscribe to the show



(Click here for non-iTunes feed)
Listen to the Podcast Here
Or click here to download the podcast in Mp3 (Right Click & "Save As")
Here's What to Expect in This Episode
Why building a business requires creativity plus strategy
What does it mean to live in congruence?
Why who you are being can be more important than what you are doing
What does it mean to bring your attention back home?
Why it's critical to be in the right relationship with your business
How does detachment from your goals create better results?
What it means to call your power back to you
How to become an intuitive business owner
Selected Links from the Episode
If you like what you hear, here's how you can leave a 5-Star Review.