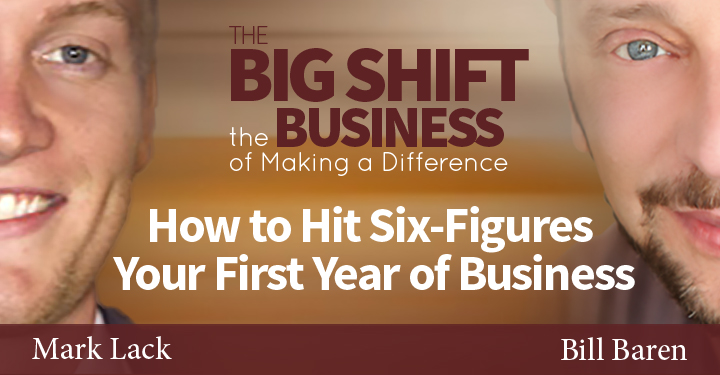 Hitting six-figures in the first year of business is extremely rare, so when I heard that someone right out of college was able to do it in just one year, I quickly booked him on the Big Shift podcast.
My guest today, Mark Lack, made six-figures his first year in business and within a couple years was making seven-figures.
Using his own proven success strategies, Mark rapidly emerged as a master at helping others create their dream life and business in a fraction of the time it usually takes.
Today Mark lays out both the mindset and practical steps that can skyrocket your reach and your earnings at lightening speed.
Subscribe to the show



(Click here for non-iTunes feed)
Listen to the Podcast Here
Or click here to download the podcast in Mp3 (Right Click & "Save As")
Here's What to Expect in This Episode
The top 3 ways to generate business leads
The 7 steps to making six-figures without marketing
What is the "results economy" and how do you thrive in it?
"Reverse engineer" your way to your ideal income and audience
How can you intimately understand your target audience?
Is going to college still worth it?
How to position yourself as an expert when you're new
How Mark Lack reached an audience of 7 million his first year in business
Selected Links from the Episode
If you like what you hear, here's how you can leave a 5-Star Review.