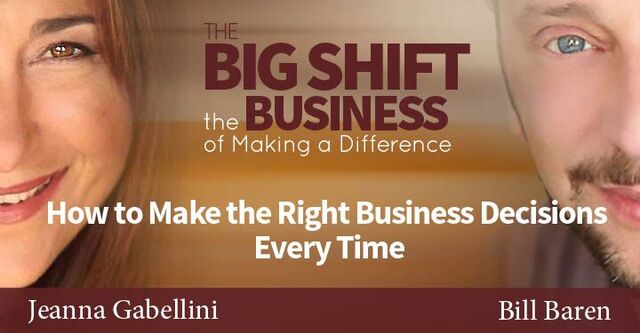 Do you put lots of effort into figuring out the right strategies to move your business forward? Well, you can stop struggling now. The key to knowing EXACTLY what to do with your biz is much closer than you think.
You can discover the perfect next step to take in your business, right now, without listening to one more expert on the subject.
Well…maybe just one more.
My guest today, Jeanna Gabellini, is here to give you a crash course on how to bring your inner guidance into your business.
Mastering the art of hearing and acting on the guidance that's coming through you every moment of every day will transform entrepreneurship into a game that you feel blessed you get to play.
[Free download: YES: A Revolutionary Approach to Conversations That Sell And Transform.]
Find our show on your favorite app:

RSS Feed:
Listen to the Podcast Here
Or click here to download the podcast in Mp3 (Right Click & "Save As")
Here's What to Expect in This Episode
Why money loves fun
What would make business fun for you?
What should you do when you feel resistance?
Are you allowing yourself to be fully you?
The link between time off and inner genius
Why doing things the intuitive way beats doing them the logical way
Learning to stop, listen, and act on your inner guidance
How do you know if you can trust your inner guidance?
Selected Links from the Episode
This episode is brought to you by Master of Enrollment. Get a free copy of my book – YES: Conversations that Sell and learn my #1 strategy for talking to potential clients so they practically enroll themselves into working with you. Get your copy here
If you like what you hear, here's how you can leave a 5-Star Review.