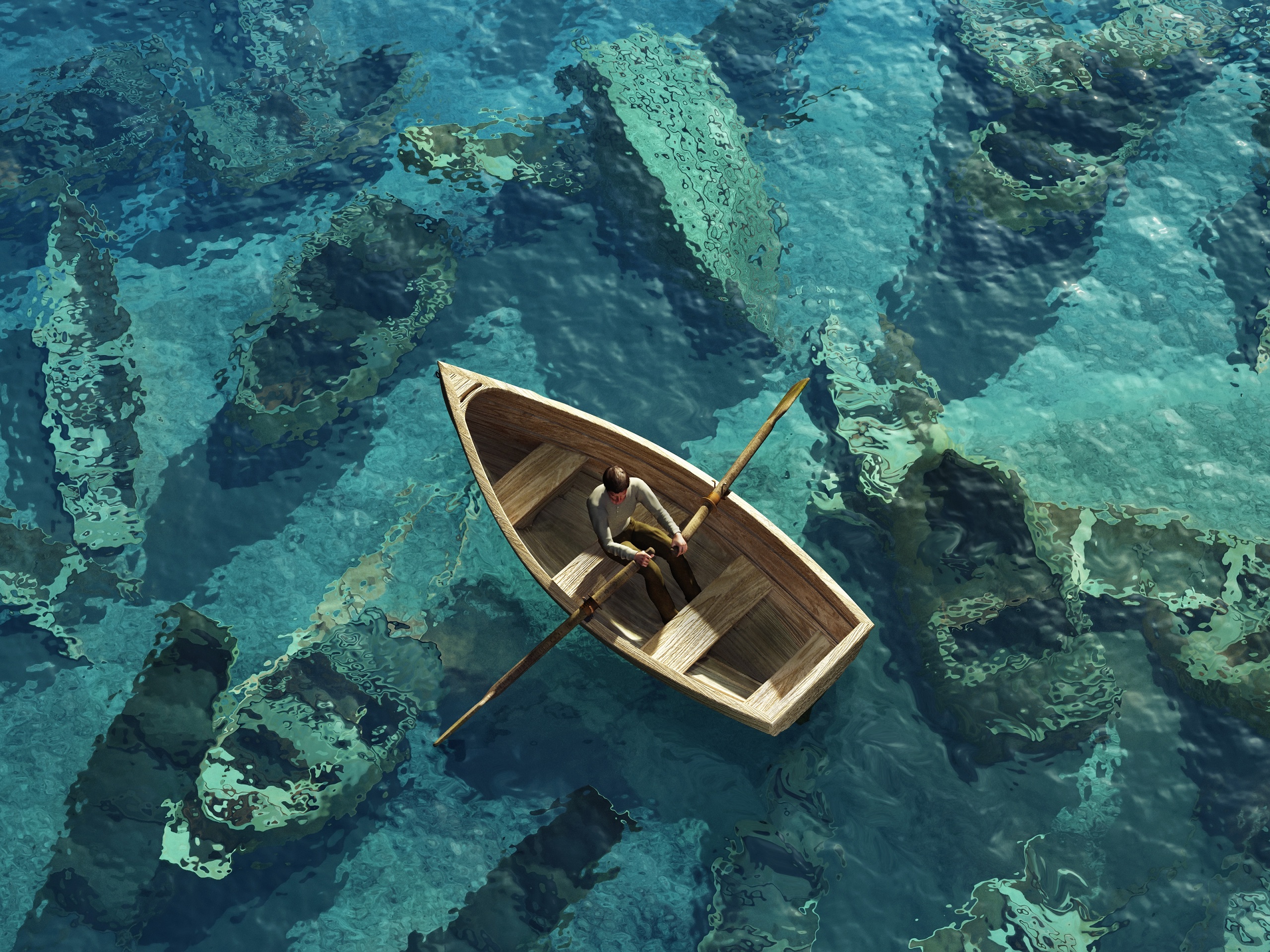 People are often surprised to hear how many failures I've had to deal with in my life and in my business.
It's easy to see my successes and all of my accomplishments and completely skip over my heartaches and disappointments.  It's easy to think that "he has it all together, he doesn't have to deal with the devastating letdowns that I have to deal with on a regular basis."
Nothing can be further from the truth.
I fail more often than I succeed.
I get discouraged all the time.
I have doubts and fears in me and all around me.
And running my business isn't somehow easier for me than for anyone else.
I want to give you an example of this with one of my most vivid disappointments. 
After a year in the making, I was ready to release my long-awaited (mostly by me) podcast, The Big Shift: The Business of Making a Difference.  This was going to happen simultaneously at the Big Shift Experience live event and through all of my other promotional channels.  I had it all planned out.
It was going to be awesome!
I was prepared. I had all the emails written. Beautiful flyers were ready to be distributed to 700 people at the Big Shift Experience.  iPads were bought – to be given out at the event as prizes for subscribing and leaving a 5-star review.  I was feeling good about it all.
The day had finally come.  Our podcast manager (Lauren) and I are feverishly checking iTunes for the podcast to show up and… nothing.
How can this be happening?  Did we not pray enough to the Apple Gods?
The podcast is NOT on iTunes.  All plans have to be aborted.  I felt crushed!
Now I am about to open the doors and get on stage in front of my biggest crowd of 700 people.  I need to be good.  I need to know my stuff.  I need to be loving and relaxed.
It took all of my strength to simply let the pain and disappointment go.  I fell down and now I needed to get up and to dust myself off.
I will let you know what happened at the Big Shift Experience in my next post, but now I want to tell you what happened with the podcast.
We had to completely regroup.  With iTunes, you need to make a big splash to debut high on the charts with lots of new subscribers, downloads, and 5-star reviews all at the same time.   We took a week off, came up with a new plan and re-launched.
And… drum-roll.
We debuted #1 in the Business Category.  We debuted #19 of all podcasts in the world.  And we debuted as the #1 video podcast in the world.
What!!!  I am on cloud nine.
Now, if you just saw these awesome results… you would miss that a project that we thought we could do in a couple of months took nearly a year to launch.  You would miss the disappointment of the Big Shift Experience debut.  You would miss how difficult it was for us to pull it off.
We often compare someone else's highlight reel with our own backstage footage.
We are all in the same boat.  Succeeding in business is not easy for anyone (no matter how easy they say it is).
And it's not whether you will have disappointments or not.  It's how you deal with those disappointments that will determine whether you will succeed in business or not.
Now, I want to ask a favor.
What's been your biggest disappointment in growing your business and how can you / did you turn it into a WIN?
Let me know in the comments below.
As always, thank you for your support.