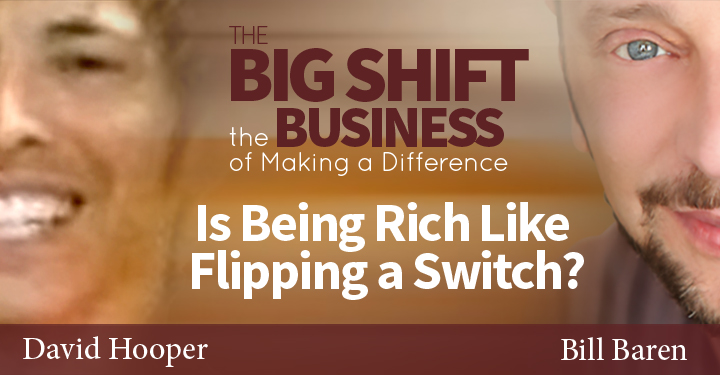 How do you stand out when everyone in your line of work pretty much follows the same advice and does things the same way?  What if you were able to get awesome inspiration from a totally unexpected source?

The music business!
Sound crazy?
Here's the thing: A copycat never builds a blockbuster business. What David Hooper, today's podversation guest, has to share about the music industry and marketing will give you a completely fresh perspective on your business.
Hooper is widely known for helping musicians create six-figure incomes. I wish everyone could hear his perspective on the vibrations of money and the power of charitable giving.
And what he has to say about the way that musicians respond to their audience will help any entrepreneur get in the groove.
(Click here for non-iTunes feed)
Listen to the Podcast Here
Or click here to download the podcast in Mp3 (Right Click & "Save As")
Here's What to Expect in This Episode
What's the Rich Switch—and how does it go beyond the Laws of Attraction?
What can speakers and coaches learn from musicians?
Is "instant success" actually a myth?
How to be co-creative during a speaking engagement
What can practicing music teach us about business?
Why chasing the buck doesn't work in real life
Selected Links from the Episode
If you like what you hear, here's how you can leave a 5-Star Review.