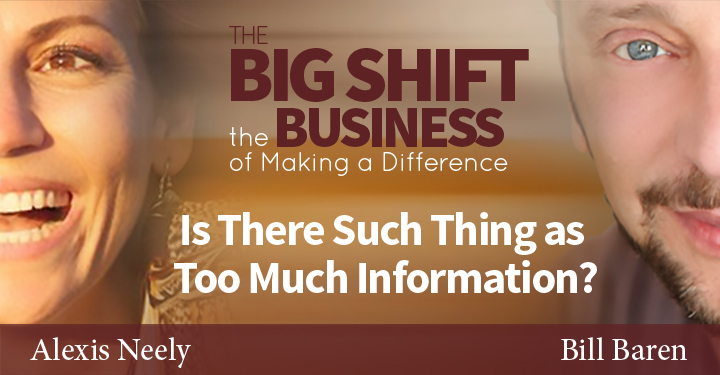 I welcome back Alexis Neely for the second time on the Big Shift.  She shares so much of her life on social media, that I was compelled to know: is there such thing as Too Much Information (TMI) in today's share-happy culture.
How does Alexis have the courage to start public conversations that most people only have privately and behind close doors.  Does this help or hurt her business?
Learn what happens to a business when the owner lets go of being perfect and starts being real.
You are definitely NOT going to want to miss this episode.
(Click here for non-iTunes feed)
Listen to the Podcast Here
Or click here to download the podcast in Mp3 (Right Click & "Save As")
Here's What to Expect in This Episode:
Does being totally transparent on-line help or hurt your business?
Is it important to be liked by everyone?
What does it mean to have galvanizing effect?  And should you want it?
Is it wise to have life insurance?
If so, which insurance policy should you opt for to protect your business and personal assets?
What are the benefits of having a life coach on staff?
Is having a partner better than flying solo?
How is letting go of hate, like, and trust important to growth?
Selected Links from the Episode
If you like what you hear, here's how you can leave a 5-Star Review.