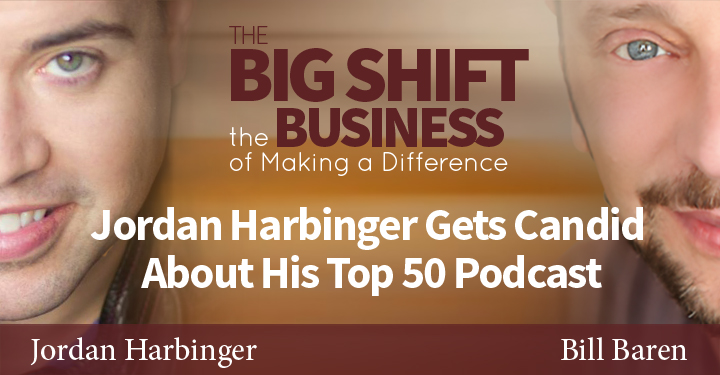 When Jordan Harbinger from The Art of Charm first graduated from law school, he took an important lawyer job on Wall Street. And being Wall Street, he got assigned a mentor.
There he was, bright-eyed and bushy-tailed, anxious to suck up all the learning from this rich, powerful man who was his advisor…but the guy was never in the office. When the-powers-that-be finally forced them into a room together, Jordan asked his mentor, "How come you earn more than anyone else in the firm but you're never in the office?"
The answer to this question launched what has become a top 5 business podcast, The Art of Charm, with over one million downloads a month.
Recognizing the true potential of this one piece of advice, helped launched Jordan onto the path of an accidental entrepreneur.  I am pretty sure it can help you, too.
(Click here for non-iTunes feed)
Listen to the Podcast Here
Or click here to download the podcast in Mp3 (Right Click & "Save As")
Here's What to Expect in This Episode
Why catering to the masses is the worst thing you can do in your business
What we can learn from Jordan's unique-yet-lucrative business model?
How can jiu-jitsu bring you more business?
Is billing a lot by the hour the best way to make money?
Why you should you spend more time playing golf.
What's the best way to network for business?
What comes first – passion or profit?
Why doing only one thing can help make you more money.
How to have everything you sell actually sell out.
How an expensive hobby turned into a top 50 podcast on iTunes.
Selected Links from the Episode
If you like what you hear, here's how you can leave a 5-Star Review.