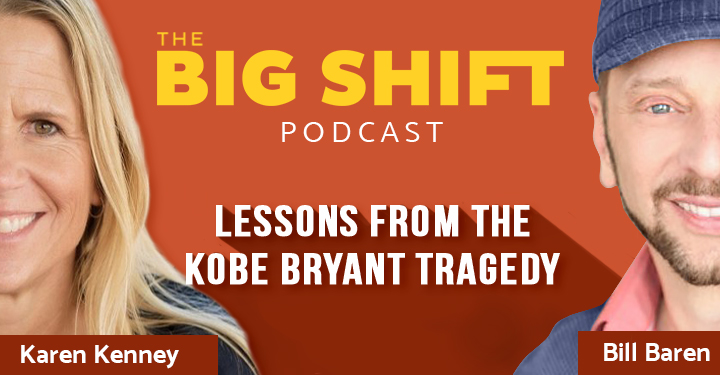 When it comes to death there is one thing I know for sure: it's inevitable.
One way or another, death is often a profound experience. And when it comes to the death of celebrities, the after effect of it can sometimes be surprising.
In today's episode, Karen Kenney and I come together to talk about the recent passing of Kobe Bryant and what it means for each of us. There are lessons here for all of us.
When someone we feel like we know (but don't actually know) dies, it can stir up a lot of deep, personal feelings. We explore the complexity of those feelings and how to channel it into doing good in the world.
Listen to the Podcast Here
Or click here to download the podcast in Mp3 (Right Click & "Save As")
Find our show on your favorite app:

RSS Feed:
Selected Links from the Episode
If you like what you hear, here's how you can leave a 5-Star Review.