5 Deepest Learnings From My Best Launch Ever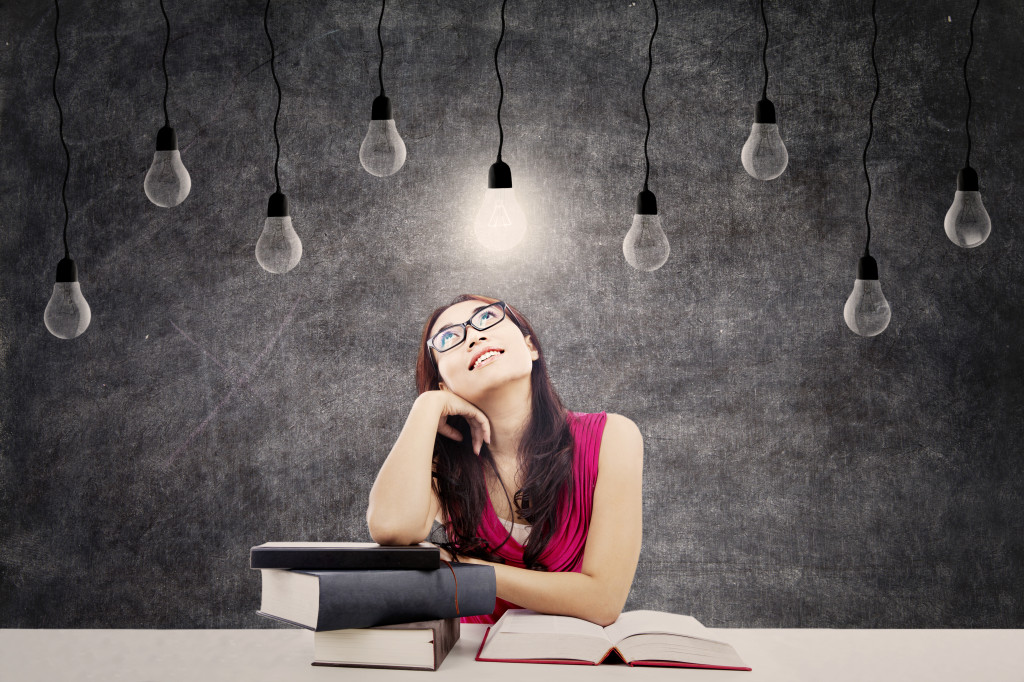 It has quietly become a tradition that every time I do something big, I put the time into understanding what went right and what went wrong. And out of that intuitive analysis, I distill those down to my deepest learnings.
I can never predict what those lessons are going to be. I can predict that in playing full out and in paying attention, I AM going to learn. And since cultivating a learning mindset is one my biggest commitments, as long as I learn, I win.
I am now wrapping up my best year in my business and my most successful program launch of my life. Now I want to share with you what I learned from the experience.
1. A Powerful WHY is More Important the Best HOW
When I set out to launch my Premium Packages Success System, I created a plan on how to enroll 600 new members into that program. This would make it my biggest program launch ever. It seemed daunting and impossible. I created a plan on how to make the impossible possible. And yet, I still doubted… I worried. It didn't seem doable. And then it all shifted, instead of worrying about the how, I put more attention on the why. I still followed the plan, I just let go of my attachment to the results and put more attention on my mission – to stamp out underearning and undercharging. And then… miracle after miracle occurred. It felt like the whole Universe was conspiring to help me out. Unfortunately I was wrong… My launch wasn't destined for 600 new members after all, it was destined for over 1289. And now my WHY is stronger than ever.
2. Make Being of Service the #1 Priority
It's easy to surrender to doubt or fear. It's easy to chase after the money. It's easy to procrastinate, to be overwhelmed, and to feel like I am being judged. But there is one thing that's even easier: to be of service. It literally takes no effort to be in the question of "What would be of highest service to the person (or my whole tribe) I am speaking to?"… and then to have every decision and every action flow out of that place of service. At the end of the day it makes the effort so much more worthwhile.
3. Generosity is King
At the foundation of every success is a feeling – a state of being that sets up that success. I know that when I feel good and when I am living my values, everything simply clicks into place. And nothing sets this up for me more than being generous. During my last launch of my Premium Packages Success System, I stayed on answering people's questions after my webinars for hours. I gave more than any other time in my life. I kept on hearing comments like, "I can't believe you are still here – you must be tired." The truth is, nothing makes me feel as good as when generosity is pouring out of me. And when I feel good, others feel good around me. And when I give freely, others naturally want to give back.
4. When You Create Inspiration, You Increase Expectations
I can honestly say that my last launch created more inspiration than anything I have done in my life. The surprising part was that the inspiration naturally led to people's increased expectation. My customer service needed to have instant response. My program needed to over-deliver on its promise. The quality of everything I did needed to be top notch. And any time I made any mistakes, complaints and discontent was louder. What I am describing doesn't sound like a good thing at its surface, but it is. Nothing had me step up my game and mastery of my craft more than this increased expectation. I grew so much as a result and I am truly grateful
5. Intimacy Creates Connection
What I kept on hearing from my new clients is how much my message of stamping out the underearning and undercharging epidemic resonated with people. The only reason I was able to develop that theme was because I put myself in the shoes of my clients. I feel what you feel. I think what you think. I hurt when you hurt. I am joyful when you are. And that's what allowed me to speak in a way that resonated with me tribe. Intimacy creates connection.
Conclusion
So these are my favorite lessons from my Premium Packages Success System launch. These learnings are very dear to me, so I hope their true meaning comes through for you.
I would mean a lot to me if would share in the comments below which of these learning resonated with you most and why.
Warmly,
Bill