I can't tell you have proud I am of my amazing clients.
There is nothing better for me that seeing someone live into
their full potential as a business owner and grow by leaps
and bounds as a person in the process.
This week I am going to be highlighting three of those
clients, who a little less than a year ago came to the Big
Shift Experience with a desire for making a bigger
difference with their business and with the hope that the
time they spend with me for 3 days is a catalyst for things
to change.
So I want to introduce you to Sakada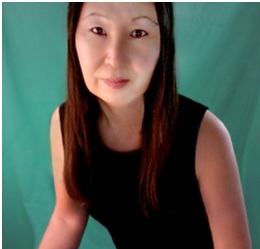 *********************************************
1.    Tell us about your business
I am the creator of the Write Your Book: The Visionary
Author Program that will help you, the cutting-edge
entrepreneur, write excellent books that will share your
mission and message with the world, bringing clients and
multiple streams of income to your business. The program is
about moving you from being an expert to being a visionary
author and leader, and taking your business to the next
level – the level where you will be autographing your book
instead of giving out business cards.
//www.writeyourbookprogram.com
2.    Before you attended the Big Shift Experience a year ago,
what was your business like?
I had six struggling "businesses," which meant that each
time I sat down to work, the first work was to figure out
what business to work on and by the time I figure that out
my time was up! Obviously this was not efficient or
effective, and I was scrapping by financially, despite the
high quality of my services.
Marketing was a four-letter word to me and I was desperately
hoping that people would "just find me" and become clients.
When I write this, I see how absurd my thinking was… but I
have to admit, it was true.
I had tremendous confidence in what I offered, but when I
got to the point of asking a potential client to sign up for
one of my programs or classes, a tension would enter my
body, making my brain foggy and my mouth dry. My words, and
passion for what I do, would get stuck in the back of my
throat and never make it out, or I tried to answer twenty
objections the potential client might have about my program
before they had even thought of any themselves.
I felt the alone part of "solopreneur," and despite the
large number of friends and colleagues who believe in and
support me, it was still difficult to make decisions on my
own, without the feedback of a community of entrepreneurs
who shared the same "language," information, and goals.
3.    What is your business like now (a year after the Big
Shift Experience)?
As always, I love helping people write excellent books and I
love witnessing the transformation that the process itself
brings to them, but now…
I have a focused mission and vision about my business
I have a solid foundation for an elegant and prosperous
business.
I have a business that feeds my passion.
I have "merged" with my business. I do not mean this in a
workaholic way. I feel like my business is an expression of
who I am and when I commit to it, I commit to myself and the
values I honor. Before I had an "old story" that success in
business would involve me compromising my values – now I see
I can elevate and express my values through my business.
I feel my commitment to my business, and myself, on a
deeper level than I have ever experienced before.
I have a business that I am truly proud of.
I have clients who praise me and pay me! (Credit to
Chellie Campbell for this phrase.)
I have a business that is bringing in money, instead of
costing me money. Ah, a much better model
I am currently charging 6x more for my services, compared
to my fees before Big Shift.
I am getting clients to sign up by speaking to them
honestly and from my heart, and finding clients I love to
work with.
In the last three and a half months, I brought in $ 22,000
and am on track to bring in at least $35,000 in the next
three-four months.
Marketing is a creative adventure and feels linked to my
being of service in the world.
I love networking, and am finding it highly effective for
bringing in new clients.
I love having enrollment conversations and signing up new
clients.
When I want more cash flow, I think, "Time to get a new
client!" Then I smile, because I know I have what I need to
do this, and everything is in place and ready to go.
4.    What are you most proud of having accomplished?
It's the mindset shifts that have made all the difference!
Our mindsets are intricate and intimate puzzles and
everything works together, so I can't say that there was one
mindset change that I am most proud of… but I can say that
doing the mindset/inner work is crucial to everything else.
In fact, once I started opening up with this work, the
logistics of putting together my business became a journey
of ease and adventure; not a journey without challenges, but
a journey well worth taking despite the challenges.
5.    What's the biggest personalshift you have made?
The way I view money and prosperity is being re-written, the
old stories are vanishing, and I welcome the energy and
abundance of money… while still feeling like I am being both
of service to others and true to myself.
6.    What would you have wished you knew then that you know
now?
I know now that the most important thing I do for my
business is to commit to it, then implementation and the
resulting success are inevitable.
I also know that in order to move ahead into a successful
business, risks must be taken. So faith in myself and the
universe, and the willingness to invest in myself and my
ideas have been critical factors. I feel like I have finally
separated myself from those who just dream of a business and
am joining those who make it happen. Now – no matter where
you are in the process – is the time to invest in your
business and yourself. Activate!
*********************************************
Now you can see why I feel like a proud papa bear!!!
Shower Sakada with praise of her accomplishments below.
Warmly,
~Bill