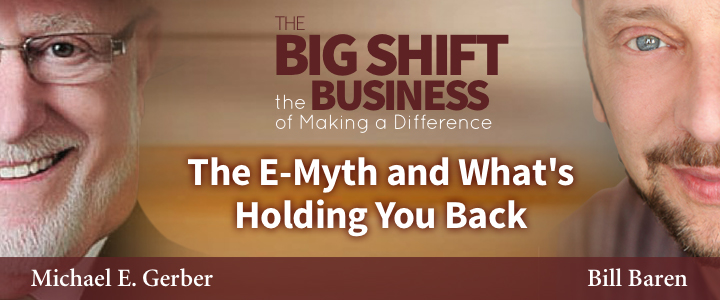 In a recent blog post, I shared my Top 7 most influential business books of all time. These are the must-reads for every single entrepreneur.  Today's podversation guest is the author of the most commented and most popular book on that list.  
Michael Gerber published eMyth in 1995 and the world of entrepreneurship was never the same.  I was super excited to finally have the opportunity to talk to a walking legend.
At 78 years old, Michael's got all the fiery passion of a guy who has been walking the talk for decades.  He shares with us his knowledge, experience and heart.  He even broke down how he thinks it's possible for innovators like Steve Jobs and Bill Gates to consistently deliver the goods.
Don't miss exclusive access to one of the biggest names in business.
(Click here for non-iTunes feed)
Listen to the Podcast Here
Or click here to download the podcast in Mp3 (Right Click & "Save As")
Here's What to Expect in This Episode
How can you implement the eMyth principles?
Do college drop-outs have the edge in following the eMyth?
Why is habituated happiness killing your world-shaking abilities?
How are you different than any other entrepreneur?
What's wrong with education in America today?
What was Ray Kroc really thinking when he first saw McDonalds?
What do Bill Gates, Steve Jobs, and Ray Kroc have in common?
Why do you continue to struggle to grow your business?
Selected Links from the Episode
If you like what you hear, here's how you can leave a 5-Star Review.