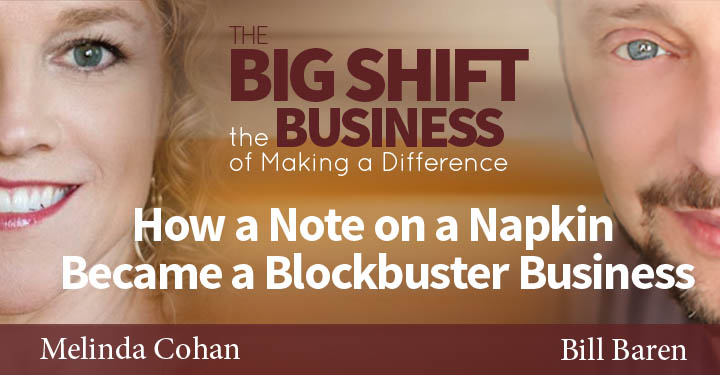 What would you do if an inner voice instructed you to create a business that seemed way outside your expertise? Here's the story of a woman who chose to follow that inner guidance, and the incredible rewards it brought her.
It all started with a simple message that popped into Melinda Cohan's head while she was riding on the freeway.
Then came the sentence she spontaneously wrote on a restaurant napkin.
Melinda didn't know exactly what it meant, and she didn't have a business plan.
But she'd found her mission—and the faith and strength to make it happen.
Subscribe to the show



(Click here for non-iTunes feed)
Listen to the Podcast Here
Or click here to download the podcast in Mp3 (Right Click & "Save As")
Here's What to Expect in This Episode
How an inner voice gave Melinda Cohan her mission
Why Melinda wanted to serve coaches around the world
How Melinda knew she'd found her mission before she knew what it meant
How did Melinda build a full coaching cliental in just 6 months?
What does it mean to "build the right machine" as an entrepreneur?
Why getting comfortable in your own skin is vital to your business
The incredible power of emphasizing giving over getting
What distracts entrepreneurs from being the best at what they do?
Why do efficiency and fun need to go hand-in-hand?
Daily practices to make being in business more fun
How dance breaks can be the key to greater creativity
Selected Links from the Episode
This episode is brought to you by Master of Enrollment. Get a free copy of my book – YES: Conversations that Sell and learn my #1 strategy for talking to potential clients so they practically enroll themselves into working with you. Get your copy here
If you like what you hear, here's how you can leave a 5-Star Review.