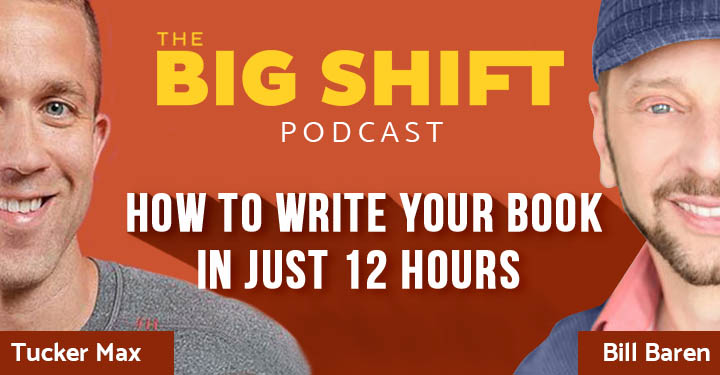 Writing a book takes a long time, right? Wrong!
My guest today, Tucker Max, spent five years on the New York Times Best Seller list.
Today he's sharing his amazing discovery: A process that takes all the struggle out of writing a book – a process that can help you get it all down in just 12 hours).
If you've been dreaming about the book that's in you…
That book you're going to write so you can help more people…
get the recognition you deserve…
and maybe even leave a legacy…
This episode is for you!
Listen to the Podcast Here
Or click here to download the podcast in Mp3 (Right Click & Save As)
Find our show on your favorite app:

RSS Feed:
Selected Links from the Episode
This episode is brought to you by Master of Enrollment. Get a free copy of my book YES: Conversations that Sell and learn my #1 strategy for talking to potential clients so they practically enroll themselves into working with you. Get your copy here
If you like what you hear, hereís how you can leave a 5-Star Review.†