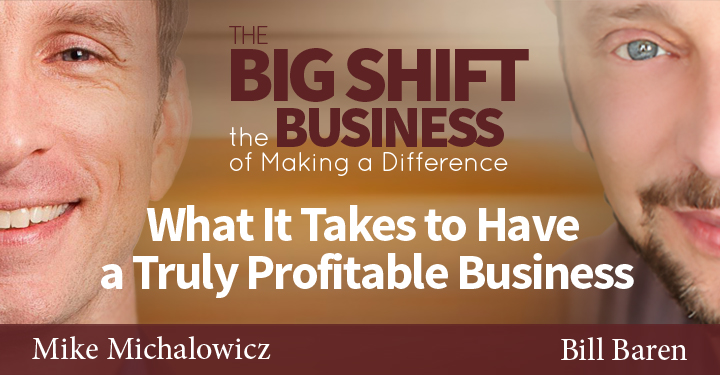 Over 80% of small businesses survive check to check. That means if they don't receive a new deposit this month, they'll have trouble covering expenses and may risk going out of business. How can entrepreneurs thrive in such a stressful situation? They can't…and here's the way out!
My guest today, bestselling author and entrepreneur Mike Michalowicz, has helped thousands of small business owners think differently and in the process actually set the stage for more profit.
He's here to tell us all about his radical new approach to the "paying yourself first" principle, where you put more emphasis on the money you keep (profit) vs. the money you generate (revenue).
Ah-ha moments are guaranteed!
Subscribe to the show



(Click here for non-iTunes feed)
Listen to the Podcast Here
Or click here to download the podcast in Mp3 (Right Click & "Save As")
Here's What to Expect in This Episode
What's the "profit first" method and why should you be using it?
What's the best way to calculate the true financial health of your business?
Why the way most people think about the numbers in their business is flawed?
How to shift to a "pay-yourself-first" mindset
Why you should put more emphasis on profit vs. growth
Selected Links from the Episode
If you like what you hear, here's how you can leave a 5-Star Review.