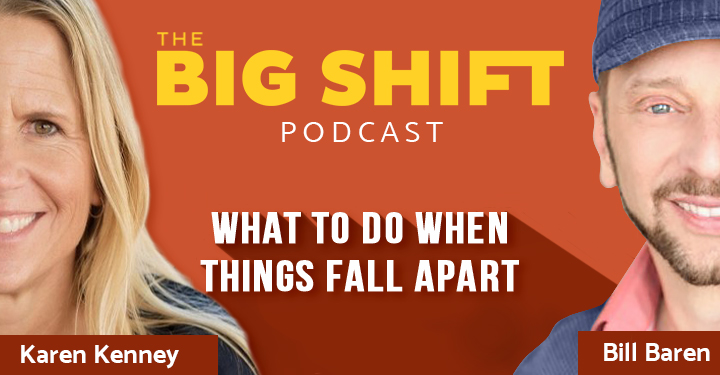 Whenever I find myself in a new environment (physical or emotional), I often feel lost and uncomfortable.
Whether it's a literal 'somewhere' or I'm stepping into a new venture in my life, those feelings often lead me to feel like everything is falling apart.
This happened to me last December -– and I decided to post a status update about it on Facebook.
Today, I talk with Karen Kenney about the process I went through in December that led me to that Facebook post and I teach you Three Steps To Take When Things Fall Apart.
Plus, Karen and I discuss how the Top 3 Fears keep us from being vulnerable to other people and how to have the courage to be vulnerable anyway.
Listen to the Podcast Here
Or click here to download the podcast in Mp3 (Right Click & "Save As")
Find our show on your favorite app:

RSS Feed:
Selected Links from the Episode
If you like what you hear, here's how you can leave a 5-Star Review.