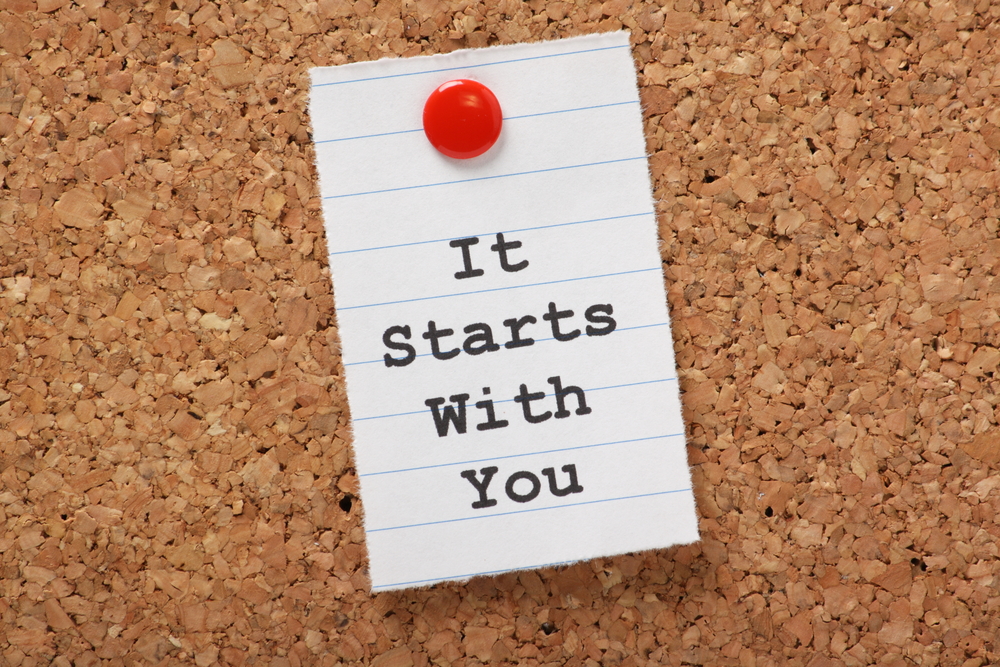 You have probably read countless posts from me (unless you are new in my world) on getting clients, creating success and cultivating an entrepreneurial mindset.
This message is a little different.
Every year, I create a yearly theme that helps me focus the power of intention in one area of my life.  As a result, a tremendous amount of growth, deepening and breakthroughs manifest themselves around that theme.
This year's theme – LOVING MYSELF.
It has not been an easy one for me.  It's feels like I am going up and down with it like a roller coaster.  I know this is often how it goes when we commit to something important.  And it doesn't make it any easier.  (Does this remind you of your own journey to business success?)
Here's my biggest realization:
I put EVERYTHING else other than loving myself FIRST.
I put my business before me

I put my wife's needs before my own

I put my clients first

I put taking care of my team before taking care of me

Ironically enough, I even put my own personal growth before my own self care
And now that I am seeing this pattern of mine clearly, I am committed to changing it.
I do a lot of things right in my life, but self-care and self-love is not one of them.
So I vow that the madness stops today.
I AM PUTTING MYSELF FIRST.
And here are just some of the ways I am going to do it:
The quality and quantity of my sleep sets me up for an amazing day, so I will put sleep first

The content of my food fuels me to have the energy I need, so I will put eating right first

Rest between effort is what creates growth (not the effort alone), so I will put rest first

Creativity fuels me and for creativity I need space, so I will not take on too much so I can have the space to be creative
Now it's your turn.  What stops today? I invite you to answer the following 2 questions:
What are you no longer willing to tolerate in your life and/or business?

What are you going to do about it?
Then I urge you to publicly declare it like I did.  Doing it this way is an incredible catalyst for transformation.  And as difficult as it may be for you to share it publicly, I urge to write your answers in the comments below.
Thank you for allowing me to be real.
Warmly,
Bill