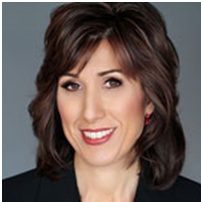 "If you hate to sell and feel like you have to be someone else in order to close a new client, you can take a deep breath and chill out… Bill Baren style."

"Bill's techniques take you to a place of calm in stressful situations (such as selling), and teach you how to stay grounded during an enrollment conversation.

He helps keep you out of your head and focused on serving the other person.

If you love to coach or help others but start feeling antsy when it's time to enroll, then Bill is the one to learn from."

Nancy Marmolejo
www.VivaVisibilityBlog.com

---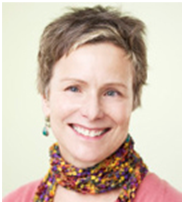 "I love Bill Baren's Master of Enrollment course because it is both systematic and authentic."
"The program is super easy to follow, and Bill's teaching style and handouts are superb. His method works and leaves prospective clients feeling truly seen and heard after the initial consultation.

You'll leave the course confident in your ability to get new clients."

Molly Gordon
www.AuthenticPromotion.com
---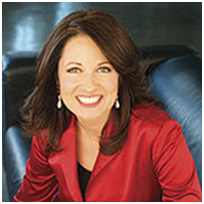 "The Master of Enrollment program is one of the best!"
"As a coach, I have often felt challenged with the 'enrollment conversation' and it was a skill I truly had to master in order to grow my business.
I searched for years for one comprehensive resource to help me develop the best mindset and technique to help a client overcome their biggest obstacles to investing in themselves. The Master of Enrollment program is that the resource I always searched for.
I encourage you to invest not just in learning through this program, but also in being able to better serve your clients by getting them to YES!"
Melanie Benson Strick
www.successconnections.com
---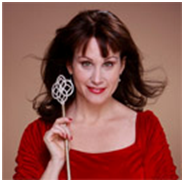 "I've signed three clients into $11,000 coaching programs in 2 days."
"THIS was the training that taught me how to enroll high-paying clients. In fact, I believe Bill is the very BEST teacher on how to enroll the best clients… in a way that feels authentic and heart-centered, not salesy. I love Bill's training so much that I actually purchased his program for 7 of my clients, as a gift! Here's WHY your approach works for me: you model such an authentic, generous, heart-based way of being with another human being on your call. I could feel you loved him whether he hired you or not. Thanks Bill!"

Morgana Rae | Founder, Charmed Life Coaching
www.abundanceandprosperity.com
---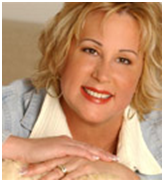 "Using the Master of Enrollment course, I now have a system that has helped me attract clients!"
"Through this incredibly rich program I was able to get a speaking gig for an annual women's conference. I structured my content much differently than before. During that workshop, I confidently offered comp sessions to the participants and gained 3 new clients as a result!
I also was able to create a system for product promotion by doing monthly teleclasses… I've gained 2 new clients from those offerings.
And, I focused my in-person networking, offering business owners I meet a complimentary Business Breakthrough Session. I've gained 2 more clients using that strategy.
MOE is a step by step guide by a master coach (Bill) who generously shares his wisdom and walks you through the process of effective enrollment. It is the best program I have every invested in, I teach it to my own clients, and I highly recommend it!
You Rock Bill, I hope to participate in future programs with you!
A big breakthrough for me in the program was actually hearing the strategies and having them written out to refer to at my fingertips. It gave me no more excuses about the 'how to' anymore. It was all laid out for me in perfect order."

Jane Morrison
www.savvywomenentrepreneurs.com
---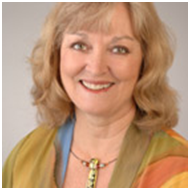 "I have had incredible success with 3 new business coaching clients signing up out of 4 consultations in the last two weeks!"
"I am jazzed to say the least and have been using Bill's Closing the Gap process with huge success.
I have had pretty good success in the past with enrollment yet when the money concerns came up I often stopped.
Most everyone does have money concerns, and now I use Bill's words from the handouts to help them commit to themselves.
I am finding the Enrollment process that Bill is teaching so much FUN!
It is beginning to come more naturally, the more consultations I do.
Thanks Bill! I feel extremely fulfilled!"
Carol Lorraine, Life and Business Coach
www.carollorraine.com
---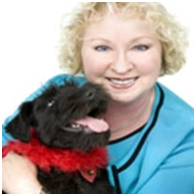 "I immediately began enrolling 4 out of 6 new prospective clients! I made over $21,000 in March, much of that from new clients"
"Before starting the program, I had no confidence that I could enroll anyone into anything. I knew I needed to learn how, but had a lot of fear around offering complimentary sessions and I was terrified of doing them because it was a radical change in my business and marketing practice.
Thanks to Bill Baren's Master of Enrollment easy to follow system, I got clear on how to do enrollment complimentary sessions and I immediately began enrolling 4 out of 6 new prospective clients! I made over $21,000 in March, much of that from new clients, and that was more than I'd made in the last 4 months all together!
My big breakthrough in the program was how easy this is, and how much I love doing complimentary enrollment sessions. It connects me with my prospective client in a brilliant, loving and inspiring way.
Bill Baren is brilliant in his approach, and his wisdom, compassion and desire to help people really comes through. He makes learning how to do this painless, simple and very clear, and I am very confident now that I can enroll all the clients I want into whatever program I am offering. He's made a huge difference in my business, just can't thank him enough."
Val Heart
www.valheart.com
---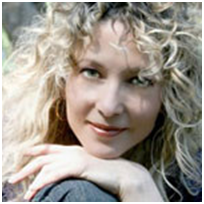 "I doubled my fee… and signed up a client at my new price!"
"Before the program, I was comfortable speaking with potential clients but really felt the lack of having a concrete game plan around fees and packages.
The day after listening to Bill's first class I expanded my private coaching package and doubled my fee. I had a conversation that morning that resulted in signing up a new client at my new full price!
The whole conversation felt like I was giving my potential client a huge gift, and that felt really great.
In Master of Enrollment, I learned how to help and serve people from the very beginning of the relationship. This process is such a natural fit for me and I believe it will be a natural fit for so many others that are in the business they're in because they want to help people.
I have used what I've learning in the MOE program not only in my enrollment conversation but in the ongoing relationship with my clients to KEEP them enrolled and to really add so much value to what I'm bringing my clients.
I would (and do!) recommend this program to others because my own experience with it has been so successful."
Cindie Chavez
www.lovechemistrykit.com
---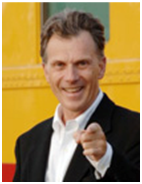 "I've already used his methods to get incredible results."
"When I did a teleseminar interview with Bill for my audience of business coaches, I knew that he would go above and beyond to provide them with practical, how-to tools and strategies they could use right away.
What I didn't expect was that he would generate a ton of sales – and that I would be learning right along with my audience!
I immediately recruited Bill to give me high-level coaching to give me an extra edge for my own teleseminars and sales conversations.
I would recommend Bill in a heartbeat as a go-to-guy for anyone who wants to learn how to sell their services in a way that is connected, authentic and inspiring."
Gary Henson, Founder, BusinessCoach.com
www.BusinessCoach.com
---

"I have acquired 2 new clients since using the closing the gap method and know I could have more clients!"
"Thank you, Bill for being a catalyst to me having a breakthrough in selling what I do.
Before I took this program, selling myself was a very heavy undertaking. Now, I feel peaceful and happy to share what I do. I don't feel pushy at all anymore and am loving having conversations.
Funny thing on getting my latest client is that when I got back to my car after my prospect became a yes, I looked in the mirror and had lip gloss globbed below my lip!
Apparently, it is not about being perfect, it really is about supporting the person in seeing the gap and inspiring them to want to close it!
Thank you to everyone for making this program so amazing! I am thrilled."
Michele Brant, Transition and Business Coach
www.commonboundaries.com
---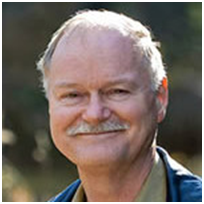 "I scheduled a free workshop, enrolled 50% of the people into free consultations and made an extra $3,000 in the first month after the program"
"Before Master of Enrollment, I was giving free 'sessions' but with not a lot of success. I really didn't have a system of how to do it.
The big breakthrough for me was learning a system of enrolling people as clients and becoming confident that I could make a living at the work I love. I found out it was a lot easier than I thought.
I have paid for other CD programs on building a practice before for a much higher price than this program. This program was hands-down much better.

It's the best program of enrollment I have come across and I'd highly recommend it.

Russell Scott
www.TrueSourceSeminars.com
---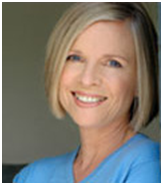 "I have closed every client since Master of Enrollment, adding 4 more paying clients."
"I loved the concept of Closing The Gap, it just makes the process of enrolling new clients simple.
Bill, I love, love, love your straightforward heartfelt style. It's so easy to learn from. And I appreciate you sharing your own experiences.

I would definitely recommend Master of Enrollment to other people, and I have!"

Mary Liz Murphy
www.lifeforcesolutions.com
---

"I now have the confidence to hold an enrolling conversation with anyone…"
"That has significantly changed my behavior so now I eagerly look for people to talk to rather than thinking of ways not to talk to people!
As a part of the program, my coach challenged me to make $200 in 72 hours.
With the enrolling conversation I made $400 in 24 hours by talking to one person who, through the conversation, decided to become my client.
Creating this program was a stroke of genius and Bill's implementation of it is another. He has solved one of the major problems entrepreneurs have in their business."
MarenaDrlik
www.beliefbreakthrough.com
---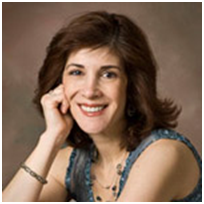 "Thank you Bill for such a brilliant Master of Enrollment system"
"Anyone who has fears or resistance about coming off as 'pushy' or 'salesy' when communicating to prospective customers will feel encouraged (and relieved) by the wisdom that Bill shares here.
Even though I feel very comfortable and have a very successful history with enrollment sessions, I found myself furiously taking notes in each training."

Elyse Hope Killoran
www.choosingprosperity.com
---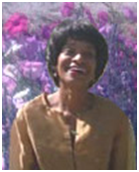 "If there's one thing I learned from Master of Enrollment, it's 'There is a system. Follow the system. It works'"
"Prior to the Master of Enrollment program, enrollment conversations were 'guess work' — wondering what would work for the prospective client.
Participation in the MOE program has resulted in definite results with clients. The program served as a map for me, and now the path to enrollment is quite clear
Bill is genuinely interested in helping his clients succeed. He delivers. I would recommend this program to anyone who wants more clients in their particular niche."

Angela Mozelle
www.newbeginningstoday.com
---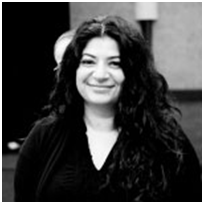 "What I made in returns within 3 months was 6 times what I invested in this course."
"Before joining the Master of Enrollment program, I had a lot of self-doubt that I would be able to get high paying clients. I had a life coach certificate from one year ago and was avoiding using my skills to promote my coaching business. I was too terrified to charge for my time and skills to people. I kept focusing on other things such as giving workshops, hosting retreats, and leading networking events.
After taking the course, I was able to get my first high paying client right away without struggle for a 5 week package. The client was very happy with her progress with coaching, and she renewed for three monthly sessions. It really blows my mind, I'm growing out of my self-doubt into a confident coach.
I got my second client right away with three months of paying sessions. It is a big jump to earn this kind of money in a short time. What I made in returns was 6 times more than what I invested in this course.
My biggest shift to remove my deafness as an obstacle to charge high paying deaf clients. I know that I am here to share my gifts and using my uniqueness by using American Sign Language (ASL) and able to provide equal access to use ASL for coaching. It is a big privilege!
The Master of Enrollment course went beyond my expectations. Kudos to Bill for an unbelievable curriculum and a magic formula.
My life changed after taking this course. I am walking with confidence and proud to promote my coaching business. I know that I am here with a purpose to help people to achieve."

Sofia Seitchik
www.globaldeafwomen.com
---

"I have secured 2 major clients, and have another 2 who will likely become clients for my higher priced products"
"Before the Master of Enrollment program my proficiency with enrollment conversations was low. I had trouble describing succinctly what I do and also lacked confidence to state my price and stick to it.

For a small business like mine, Master of Enrollment was extremely affordable and provided 100 times the value of what was invested.
I would recommend it to anyone, anywhere, in any size business. And quite seriously, we are learning from the master – Bill Baren IS the Master of Enrollment!"

Louise Bibby Hocking (Australia)
www.itsmylifeproject.com.au
---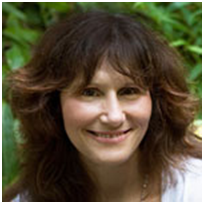 "$10,785 and 5 new clients in 2 weeks"
"Before I took the program, I felt uncomfortable in enrolment conversations, especially when offering a big ticket item. I actually did quite well when offering a low priced package in which I knew I was overdelivering for the price. But when it came to offering my big ticket item, with lots of private time with me and a big price tag, I got nervous. I would often bail on sharing my big ticket program, and offer a compromise instead.
The concept of "creating the gap" was a huge breakthrough for me. Before, I'd been taught questions to ask to move people towards saying yes, but it felt manipulative to me. Listening to Bill in actual conversations, there was nothing salesy or pushy or manipulative about it. The approach to just having a conversation, but including all the questions that help my prospect see how working with me could bring their dream into reach feels so right to me.

I went on to having 5 enrollment conversations in a row and closed every one of them into a multi thousand dollar program, totaling $10,785 in 2 weeks. I recently had another conversation and another signup for a $1,997 program.
I would recommend the program because it takes the "icky" feeling task of enrolling people into my programs into a connected, real and enjoyable conversation that's deeply rewarding or both sides. It's an awesome program and Bill's genuine caring for each participant comes through loud and clear."

Dr. RitamarieLoscalzo
www.drritamarie.com
---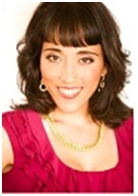 "I made a $100,000 in a month from enrollment conversations!"
I've learned a lot of sales systems from different people but I always still felt like it was hard work to do sales. And I didn't really enjoy it that much!
So when I met Bill and I heard his system, something just clicked with me. It felt natural and easy, I felt authentic. And when I started doing it, I actually felt the sales conversations were transformational and they were a value to my clients, whether they bought or not. I enjoyed doing them more.
I learned the Master of Enrollment system and the next day – I enrolled somebody into a $7,000 program. And she cried in the conversation because it was so transformational in a positive way for her. It was a big leap for her.
I kept applying it and I launched a program where I did primarily sales conversations to fill the program. And I made a $100,000 in a month, all with sales conversations. I had a 55% conversion rates on a high ticket program.
So Master of Enrollment works – thank you Bill!
Vrinda Normand | CEO, Irresistible Online Marketing, Inc.
www.IrresistibleWriting.com
---

"After I received the program I generated $7,000 my first month, it was great!"
"I didn't even know what an enrollment conversation was before Master of Enrollment! I didn't know how to engage people into a conversation let alone how to make a sale. I would just go to networking events, tell people what I did and hope they would want to come talk to me after. I made little to no sales at all.
I sold my first $1,200 package just from listening to the advice that Bill gave on his free call! I knew I wanted and needed more information. After I received the program I generated $7,000 my first month, it was great!
Not only was it great because I knew I could generate the money, I now had a step by step system to follow. I continually use the system for every sales call I make! And I am making more money every month because of this system.
I use to get sick to my stomach and get hives thinking about making a sale! The biggest breakthrough for me is that I learned how easy it can be to enroll people into my program. The conversation just flows when I remember to make it about them.
I recommend Master of Enrollment all the time! I love it because it makes sales so easy. No more cold calls, no more trying to get someone to buy your stuff. You actually have people who are asking you for the sale.
I am so grateful to Bill for creating this, Bill is a great leader in this realm and I love how he handles all the different personality types in a kind manner. I just love this program. I can say that because of this program I am in business today!"

Annette Mease
www.unlockyourbrilliance.com
---
"I enrolled my first 6-Month client for $2,100!"
"Bill Baren's Master of Enrollment Course provided me with an effective, serviceful, non-salesy method to confidently enroll Clients at rates that honor my work.

This method has allowed me to enroll my first Client into a 6 month program for $2,100! This amount represents the most money I have ever collected from a Client in advance, in one enjoyable consultation. Believe it or not, this set the stage for me to more than triple my fees!
Thanks to Bill and his team I no longer dread 'enrollment conversations', but see them as an opportunity to serve more people more fully, while getting paid what I am truly worth!"

Ron Capocelli
www.inspiredcommitment.com
---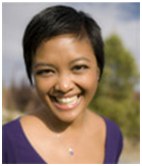 "It worked! I enrolled a new client yesterday. Thank you!"
"I feel the biggest thing that I really used during the process was to create that plan for her to let her know exactly how I can help them create her vision AND feeling really confident in explaining that.
I remember that being an 'aha' moment for me and being mindful of communicating that for my next complimentary consultation.
What was really beautiful is how my 'aha' translated into her 'aha' as she truly could see how I may be of service to her as I was communicating the way my process provides the solution for her needs.
Thank you! I've been focusing much of my energy lately on having consultations and it was validating to hear that as my focus can easily go in a million places.
BTW, love the hats. A fun reminder for me to be my creative self in all aspects of my being :-)"

Christina Ambubuyog
www.iloveintuition.com
---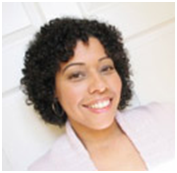 "Since the start of MOE, 2 of 3 people have enrolled in a package; and a regular client and a new client have both enrolled in my 10 session package!"
"All I can say is WOW! I started my business just over a year ago and thought it time to invest in a business coaching program and am I ever so grateful I did.
It's funny, I feel more 'present' with my clients now that we've gone through the consultations than when I did just asking questions while going over their health history form.
This was the right program for me and I'm glad to have shared this part of the journey with all of you. Thanks again Bill!"

Melissa Bishop
www.massage4health.weebly.com
---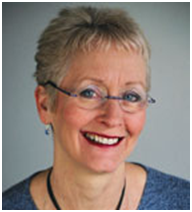 "I now have a 'Breakthrough the Challenge of Change' free phone consult available on my website and included with each of my e-newsletters. This has produced more clients calling."
"When I signed up for the program, I wanted to have more success and learn whatever I could to make my enrollment process even better.
I created a 'formula' to follow on my phone consults, which has allowed me to be more focused and solution oriented with my potential clients. I feel more clients now get a benefit out of the call, regardless if they enroll right away or not.
And… I have more enrollments in general.
I enjoyed Bill's personal stories/experiences he shared, as well as his concise manner in presenting. Thank you, Bill!"
Jackie Foskett
www.healinghypnotherapy.com
---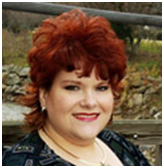 "I have conducted 5 webinars and 3 in-person circles in my area as a result of the Master of Enrollment program."
"I am very confident in what I have to offer to others in my niche and have been able to widen my niche a bit.
I am also a sought after speaker across the state via webinars and teleconferences. Soon, I'll be part of a discussion panel at a national conference as a result of my success and what I've learned through Master of Enrollment.
Master of Enrollment and Bill's casual, motivated style of instruction and coaching are infectious, making you want to do your best and learn the most, while relishing in the group dynamic of "Aha!" moments shared.
My biggest breakthrough was learning the difference between being liked and being respected for what I do. I understand what each entails and how to turn my fears over being liked off while I gain respect for providing much needed services.
I got a diverse flavor of how Master of Enrollment work can be used in different types of business and client interaction.
On a scale from 0 to 10, my confidence enrolling clients before the program was at a 3. Now, it's been raised greatly."
Monica J. Foster, The Life Beyond Limits Coach
www.butterflywheel.com
---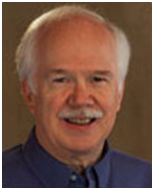 "I have been much more consistent in setting up opportunities for enrollment conversations and adding new clients every month."
"Thanks to the program, I'm clearer about ways to explore the problem and pain of the prospect and then help them reach a decision.
I would definitely recommend the Master of Enrollment program. The program is especially good for someone who wants a systematic way to do client enrollment.
Bill gives lots of very specific ways to attract prospects as well as enroll them. He always over delivers and his strong desire to help his students succeed is very clear in everything he does.
If you apply what you learn from Bill, you will definitely enroll more than enough more clients to pay for the program several times over.
Before the Master of Enrollment program, I was good at developing rapport with prospective clients and finding out about their pain, but I needed a better and more consistent process for helping them reach a decision that was right for them."

Dan Grandstaff
www.morecustomers.biz
---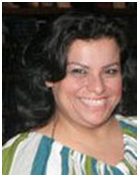 "Bill, OMG!"
"You were describing me when you told the tale of the healer that "needed" that one more certification to really help people in a big way! WOW! Thank you! Enough is enough!!!!!
I will stop feeling like I don't know enough to help my clients. I will now shift the focus from how many clients I need/want to more on the benefits for my clients. I will start following up with much more enthusiasm and setting up those one on one consultations ASAP.
Thank you so much Bill! You're a Godsend!"
Yolanda Vasquez
www.kneadfortranquility.com
---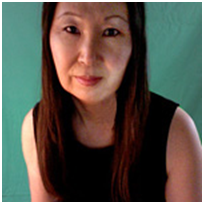 "Bill, I still remember our initial conversation! Thinking of it still inspires me to this day, and it was years ago!"
"And let me point out that while it inspires me in how successfully you enrolled me (you were the first coach I contacted and I am usually a person who shops around a bit), it also still inspires me to my path in the world today. Bill, you are good!
You are also Frank Sinatra! You do it your way. This is what I love about you.
Your shirt and your hat speak to this, as does your wonderful way of authentically sharing your expertise with us.
Go Bill. And thank you!"
Sakada
www.geniusworkwriting.com
---
"Holy crap, this stuff really works"
"I am closing deals left and right!

The momentous shift in this way I do consultations has allowed me to enroll a $700 per month client and a $1,000 per month client in the same week.
Now, if I get a client on the phone and we are a fit, there is a 90% chance I will enroll them."

Dr. Russ L'HommeDieu, DPT
www.betternessinstitute.org
---

"I am achieving great results using your methods and techniques. My conversion rate after consultations increased 100%!!!"
"Bill, thank you so much for your program Master Of Enrollment.
I started selling over the phone like crazy. And I'm very happy about what you taught me!
Your program is great and I would recommend everybody to participate in it, because if you are not, you will lose out on major income coming in!"

Alex Andreew, Coach
www.ysnex.ru
---
"I attracted a bunch of new registrations for my teleclass"
"I just had to share . . .
I created a teleclass "How To Heal From Emotional Eating" using your handouts, and within a few hours of posting it to Facebook and my blog, I got 14 registrations, at least 10 of which are new to my list.
It's truly thrilling! Thanks for these amazing materials!"

Golda Poretsky, H.H.C.
www.bodylovewellness.com
---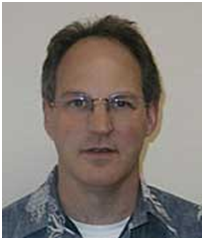 "I am one of those people that believe the best way to learn to cook is to put a master cook in the kitchen ….and pay attention!"
"As I listened and viewed the slides that accompanied Bill's conversation with his potential new client, I knew I was listening to a "master cook in his kitchen"!
Bill's ability to simultaneously create a totally safe space AND at the same time … DIRECT the process with great precision was an inspiration.
As a coach myself, I could really appreciate the level he was operating at.
I plan to use that recording to increase my abilities in this area AND as a tool to help MY students gain greater mastery as well.
I would say to all helping professionals that want to become great at the initial exploratory conversation AND be able to effectively close and make the sale ….
LISTEN to this recording at least FIVE times.
Here's to Mastery!"
Dr. David Kamnitzer
www.synergyinaction.com
---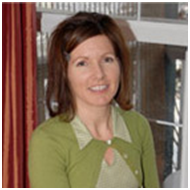 "As always, you leave me speechless, yet motivated and invigorated to keep going!!!"
"Well, I just listened to the recording of the "enrollment" process, Bill.
I am so very grateful to be in your 'world'.
Thank you for always openly sharing from your "heart and soul". I have worked with other business coaches before but, you come from an entirely different and refreshing angle.
I have learned more from you then I ever imagined!"
Deb Newman
www.freshspaces.ca
---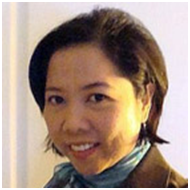 "Bill showed me clearly how to do it"
"For me, enrolling is very challenging. I've had over 200 hours of coaches training, so I thought I know what enrolling was, but this one element was missing.
For the past two years, I've been very focused on building my business… but not on enrolling new clients. Then I realized I'm not getting the business I really want to get.
The session I listened to with Bill was really very helpful. I've attended other sessions, but Bill showed me clearly how to do it. I was furiously taking down notes! I felt that each word and every question he asked were there for me to learn.
I love that Bill's session could be so easily applied to what I'm doing. As a result of the video, I plan to create an enrollment process just for my audience.
I would definitely recommend this to any coach trying to build a business. It's a very useful tool in getting new clients."
Gina Cajucom, CHRP PHR BSc
www.careerinsights.ca
---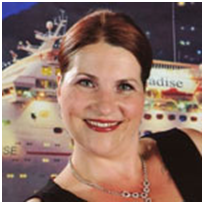 "This program has given me a BIG confidence boost"
"Before joining Bill Baren's Master of Enrollment program I was very reluctant to even invite potential clients into an enrollment conversation. I didn't feel confident in my ability to bring up the subject of taking action for fear of feeling too "sales-y." So therefore I spent a lot of time just hoping that people would just say yes.
Since using the Master of Enrollment strategies I have had more interest in my services, held more meetings, and started a teleseminar series. Clients are now referring other people to me on the basis of the work I have done with them.
What I gained by using the methods in the Master of Enrollment program was an understanding on how to speak to clients in an authentic way that they know I have their best interests at heart. This program has given me a BIG confidence boost because I know that by being genuine in my intention of helping the clients we both win. There is no longer that looming fear of rejection I once had.
I feel like I have shaved years off the learning curve. I am so happy and grateful that I took that first leap of faith that your program would deliver on what it promised and you went beyond my expectations."
Nancy James, Starlight Cards & Gifts
www.sendoutcards.com/starlightcards
---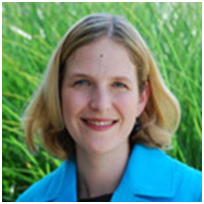 "I signed on a new client on the spot!"
"I was so excited (yet nervous) to try out the Master of Enrollment process on my first real prospect today. I mapped out my questions and went through the process step by step."
And I am happy to say that I successfully "closed the gap" and signed on a new client on the spot! When I left the meeting, I said to myself, Bill Baren RULES
I am a marketing/PR/Web consultant, and have been struggling with the close process, despite developing a good rapport with prospects during my 1-1 meetings.
Thanks for showing us this process and the potential to work with more people to change their lives and their businesses for the better.
Not only am I excited about working with this new client, but I'm excited about the opportunities to reach out to more people using this process. Thanks again!!!"
Susan Young, President
www.aimfiremarketing.com
---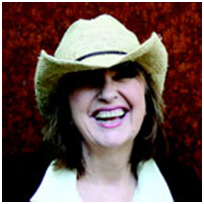 "The biggest success story for me was gaining new confidence in my abilities"
"I was new to introducing myself as a coach so haven't had any enrollment conversations before your course.
The biggest success story for me was gaining new confidence in my abilities as a coach and having Bill be so generous and open hearted in supporting all of us.
Bill is a superb coach and through hearing him address others' concerns and questions helped me work through issues I was having.
I think Bill is one of the best coaches I've encountered in the past two years. He consistently emphasizes coming from the heart and being of service and I believe he genuinely cares for our success.
I highly recommend Master of Enrollment to both beginners for an intensive learning and to those experienced coaches who could learn to come to their clients through a different perspective – one of service and how we can best serve our clients."
Mary MacDonald
www.cosmiccowgirluniversity.com
---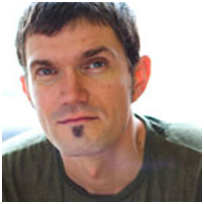 "The Master of Enrollment program is a thing of beauty."
"If you're a service provider with something you're passionate about offering to the world – this program will show you how to offer it to the world and get wonderful clients who are happy to pay you – without 'selling'. That's nice.
But here's the beautiful side of it: whether or not they say yes to you – every single person will leave their conversation with you feeling affirmed, seen, clearer than they've been in years and more ready to move forward in their lives and work than they were before the call.
Whether or not they buy from you – you're making the world a better place. I commend this to you.
If you have any questions about the effectiveness of this – please drop me an email – tad@marketingforhippies.com and I'll do my best to answer your questions."
Tad Hargrave
www.marketingforhippies.com
---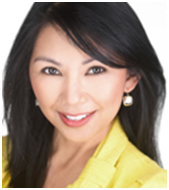 "I've invested in a number of teleseminar 'how to' programs over the years taught by leading experts in the field, and I have to say that Bill's Teleseminar Enrollment System is THE BEST."
"Not only does he give you a fantastic overview of what you need to market, create and deliver an income-generating teleseminar to your ideal audience, he gives you EVERYTHING you need to get it done!
The templates, the worksheets, the samples, the scripts were so valuable. While others claim to have a step-by-step formula, Teleseminar Enrollment System truly delivers on this promise!"
Liz Lynch
www.networkingexcellence.com
---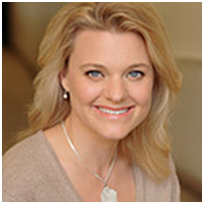 "His methods for enrollment are utterly effective!."
I've experienced a ton of success in my own business, and worked personally with some of the most successful Business Gurus around.
I've studied sales and marketing for over a decade, spoken on live and virtual stages around the world, and I've made millions from my knowledge.
However, each and every time I speak with Bill Baren I am completely humbled. I feel like a beginner!
His methods for enrollment are evolved, innovative, leading edge, heart based, and utterly effective! If you have the opportunity to learn from this man – don't think about it. Do it! He changed my life and business for the better.

Callan Rush
www.leadertoluminary.com
---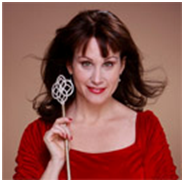 "Bill is a Teleseminar Money Magnet"
"Bill Baren has come up with a great step by step system for doing teleseminars.
Honestly, teleseminars took my business
– from $3,000 one month, to $20,000 the next month…
– which grew to $100,000 in new clients in three months.
Teleseminars are a great way to reach a larger number of peoplein the least amount of time and you'll enjoy learning this system from Bill!"
Morgana Rae
www.abundanceandprosperity.com
---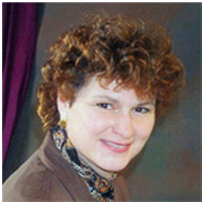 "Bill Is Simply THE Go-To Expert On Teleseminar Success"
"His ability to engage an audience is palpable AND the information he shares is so valuable your invitees walk away feeling energized and ready to tackle the world…
AND then when folks sign up for a program with Bill, they are assured that the quality and value will be 10-fold and their learning, nothing less than breakthrough!
Having Bill on a teleseminar is like manna from heaven. Working with Bill Baren is a joy.
Thanks Bill!"

Kate Steinbacher, PCC, The Coaches Console
www.coachesconsole.com
---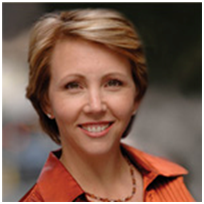 "When It Comes To Teleseminars That Rock – Bill Is The Expert I Call First"

"Bill Baren knows more than a thing or two about teleseminars. I've seen the impressive growth in his business in the last few years and he owes much of this success to hosting teleseminars."
For me, teleseminars have helped me increase my business by $100,000+ per year and have played a major role in building my list to nearly 20,000 subscribers.

I know you will enjoy learning Bill's system on how to create and fill Teleseminars, and you too will be on your way to creating a more successful business by reaching a larger audience with your gifts!"

Christine Kloser
www.TransformationalAuthor.com
---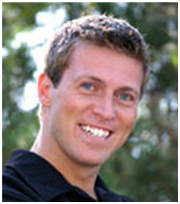 "Bill Will Help You Get Results. Period."
"As a business colleague of Bill Baren's, I've personally watched him grow a big email list and a big business over the last few years.
He knows what he's doing and has a lot to share with other business owners to help them grow faster and easier.
Bottom line – listen to Bill. He's got your back."
Christian Mickelsen
www.CoachesWithClients.com
---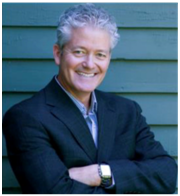 "I nearly tripled my gross revenues to $350,000 in the Big Shift Coaching Program."
"The Big Shift Coaching program has changed the way I think and my behavior. I'm much more focused on what I'm uniquely qualified to do – and not do – with my time. I'm now more aware of what it takes to grow my business without having to do all of the work myself.
In my first year with the Big Shift Coaching program, I nearly tripled my gross revenues to $350,000.
One of the biggest things I learned in the program is that it takes discipline and a system. Bill gave me the tools to create my system – to systematize my approach if you will.
Some of the results I've seen have been better time mastery, increased revenue and net income, more clarity in defining my programs, improved profit margins and more time- off for travel with my family and friends.
This year, my wife and I are taking 2 months off to explore a new city to live in and we're taking a cruise around Italy and the French Riviera.
Much appreciation to Bill and Patrick!"
Kevin McQueen
www.kevinmcqueen.com
---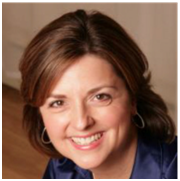 "In just 3 weeks I brought in more than $30,000 in new business using what I learned in the Big Shift Coaching Program."
"Before I started the Big Shift program I was at a cross roads in my business. I wanted to make a big leap forward, to increase my reach, claim my unique expertise and double my income. But I was in the midst of an ongoing personal crisis that drained my energy, focus and ability to make things happen on my own.
I was ready to stop treading water and start making real progress toward my goals and I knew I needed help. I came to the Big Shift ready to make big shifts in my marketing, my mindset and my offers and I needed the accountability, encouragement and system to make it happen.
In fact, in just 3 weeks I brought in more than $30,000 in new business using what I learned in Big Shift Coaching Program.
In the last several months I have created new programs and services I'm thrilled to be offering, attracted ideal clients that are a joy to serve, and successfully filled my new programs – which has put me on the path to more than doubling my income this year.
Thank You Bill, Patrick and the Big Shift Coaching Program for supporting me in having the impact and income I knew was possible!"
Shawn Driscoll
www.shawndriscoll.com
---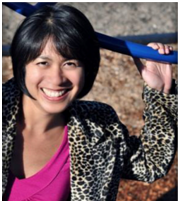 "Not only have our numbers tripled, but clients keep coming back."
"What I learned in the program is how to get really specific and zero in on what I'm going to do. Creating my very specific marketing plan and really staying dedicated to that has been one of the big things I've learned.
Because of that, in the last three months we've been hired for triple the number of programs that we normally have during this time of year.
Not only have our numbers tripled, but we're also finding that it's easier for our clients to come back. Within 48 hours I'm getting an e-mail or a call from the client we just served saying "When can we book the next program?"
One of the things I appreciate most about this program is that it's a great balance between the technical and personal. I've been able to make a big shift because of both the personal development and assignments that help me break through.
Some things used to feel scary, like letting go of the tasks that I shouldn't be doing or delegating. But now I see how letting go of all things that are unnecessary has allowed my business to really grow."
Vicki Abadesco!
Soul Shoppe www.soulshoppe.com
---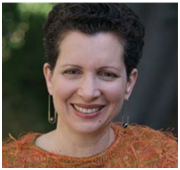 "I increased my income by 80% and paid back my investment in the program within the first few months!"
"When I started the Big Shift Coaching program, I was ready to take my business to a new level, but I felt really stuck. Because of the program, my stuck spots become blatantly evident. Not always fun to look at, but awareness is the first step. You can't choose to change what you can't even see or are not aware of.
I took the leap and signed up for the program but didn't really know if it would be what I hoped. By implementing what I learned, I quickly and joyously earned enough "additional" revenue in the first few months of the program to pay for my investment. And I have since increased my income 80% over the previous year! What I learned I can repeat and grow/ nurture/increase.
An important big shift was in the Niche work that gets handled right up front. I truly believe
that owning my niche internally made a huge difference. Now I can give my clients my time and energy in the way I want without feeling resentful. I can play full out on their behalf and feel great about it. By asking new clients to commit to a longer program, I now only work with clients who are seriously committed to creating positive change for themselves and the world. It's very powerful for the coaching relationship.
Another thing the Big Shift Coaching Program does well is create community. I've been in a number of group programs that talk about community but I end up feeling alone. Here I have a strong support network all around me: on the calls, in the forum, at the retreats and in my living room and local coffee shops. (Since we know each other so well, we can dive in and help each other out.) Hearing others in the group work through their struggles and stuck points is extremely helpful too in my own learning.
Bill and the Big Shift Coaching program offers a lot up front and absolutely delivers even more. I've been VERY surprised a number of times this year with their generosity. Really over a thousand dollars in unexpected benefits I wanted and would have paid for were gifted to me as a bonus."
Maria Cristini
www.mariacristini.com
---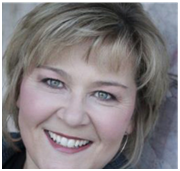 "I've gone from wanting to give up my business to instead doubling my fees. Now I get to serve my perfect client —the kind that excites and delights me every day!"
"Before I joined the Big Shift Coaching Program, I was struggling with marketing, trying to market to everyone I wanted to serve. What
I quickly learned was that was not my 'real' problem. I needed to narrow in on my perfect client—the kind that excites me and delights me every day.
As a result of my work in BSC, I clarified my niche and narrowed my focus to just that audience with my services. No longer trying to 'be all to everyone.'

Getting crystal clear on my niche and creating my premium packages helped me double some of my fees (ex: $2,400 to 4,800) and more than double others ($1,200 to $3,200).
One surprise: I didn't realize how hungry I was for community in my business. I've gained truly deep relationships and support from other members of the program. At any time, I can pick up the phone and call amazing people who are now my friends, for help, encouragement and support. As a result of the insight I gain every month from the group calls, my coach,
my mastermind, the online forum, I now take massive, consistent actions that help move my business forward.
In this program, you will stop spinning, you will slow down, you'll get clarity of direction, as you pick the right lane to take you where you want to go.
I had nearly given up on me and my business. The biggest result for me is that I have stayed in my business. The bonus is I've doubled my fees, and streamlined my marketing, and now feel I have a great future owning a business I love again.

The Big Shift Coaching Program consistently delivers way beyond expectation. I love the hands-on approach of this program and the connection to your team is the by far the best I've ever seen.
Tammy Redmon
www.tammyredmon.com
---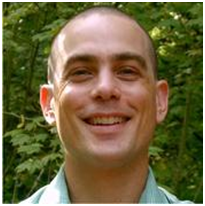 I received the roadmap for my next level of business"
"I came to the Big Shift Experience with Bill Baren and Patrick Dominguez because I wanted a Big Shift in my business. What they've given me is doorways and a roadmap for how to really take my business to the next level. What the Big Shift Experience did for me is it allowed me to bring my heart, head and hand into alignment so that I can bring my heartfelt mission to humanity.
Bill's helped me create a unity between my passion and my business that I've been searching for. Thank you so much."
Alan Seid
cascadiaworkshops.com
---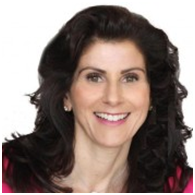 "I've had amazing takeaways. Just amazing"
"Thanks to the Big Shift Experience, I feel really, really clear about what I need to do to take my business, One Pinky, to the next level and just attract women from all around the world to love their bodies for good.
It's just amazing. They give you tools. Really, really, really practical tools on how to show up, be a stand for your business and just overdeliver on value because you have a vision that you want to bring out to the world."
Laura Fenamore
www.OnePinky.com
---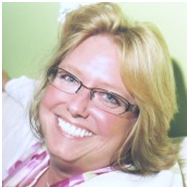 "In the first week after our initial COACHING conversation, I got 5 clients"
"From mid-August to the middle of October I had no clients, my marketing wasn't working. Once I started working with you, I saw an immediate shift in my business that equated to real dollars.
I love the way you focus my energy, that's a big benefit for me. Once I knew I had a focus and I knew what I was going to be doing every day for the next month, all of a sudden the business started coming to me. I found that to be an amazing effect.
I would highly recommend your coaching to anybody looking to build their business and do it properly, either from the start, or whether they are ready to take their business to the next level if they've been in business for a long time like myself.
For me as a coach, I'm able to help more people, and I know how to do it more effectively."
Tammy Kabell
Career Resume Consulting
www.careerresumeconsulting.com
---

"In a very short period of time, I increased my income by 35%! And most importantly, I'm now positioned for even more rapid growth."
"Establishing a business coaching relationship with you is one of the best investments I've made in my business and personal development to-date.
I'm enjoying my business again and am looking forward to what's next!
You helped me to identify my next areas of business focus and to take fast action that's resulted in immediate return.
If a prospective client wants a business coach recommendation, please don't hesitate to have them call me."
Lawrence Mortenson
LM Consulting
---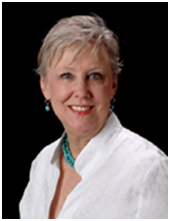 "I believe that you have helped me build my business at a rate much, much faster than I could have ever done alone – probably cut out a year or two of trial and error, and wandering around"
"What can I say, except that your insight and guidance has been phenomenal. You have supported me through some tough times, and helped me to focus my energies in ways that both help me heal and build my business.
You have an incredible ability to see through to the real issues instead of just dealing at the surface…not always fun, but always helpful and sometimes profound!

I believe that you have helped me build my business at a rate much, much faster than I could have ever done alone – probably cut out a year or two of trial and error, and wandering around.
I can't thank you enough for your knowledge and wisdom. I look forward to working with you more in the future as we continue to
walk this journey together!"
Ann Ranson
www.annranson.com
---
"I'm stepping into being a more powerful leader in my industry"
"What the Big Shift Experience did for me is it allowed me to bring my heart, head and hand into alignment so that I can bring my heartfelt mission to humanity.
Bill's helped me create a unity between my passion and my business that I've been searching for, so that I'm free to think and act on a bigger scale. Thank you so much."
Ron Capocelli
www.inspiredcommitment.com