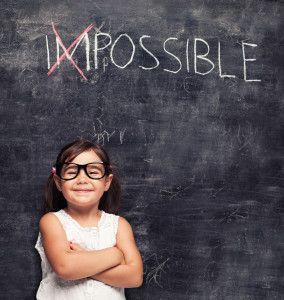 As a lifelong learner, it is a passion of mine to continually acquire new knowledge about marketing, sales, and mastering the inner game of building a business.
When you finally master the game of marketing, you attract new leads effortlessly.  When you master the game of enrollment conversations, you exponentially increase your income in your business. Finally, when you master your inner psychology, nothing stops you from achieving what you set out to accomplish.
I am continually reading and educating myself to improve upon my skills in these three areas because I see it as a lifelong journey to master these domains.
In the information age, there's so much information out there that it's challenging to narrow it down to the most relevant and supportive material for you while you move forward in your business. So I'd like to help you out by offering up some of my own personal favorites in my library.
Today, I'm sharing seven books that can transform your business (and life) by reading and applying their principles to your business.
I highly recommend you read all of these, but with a caveat: if all you do is spend your time acquiring knowledge by reading books, without spending time implementing what you learn, you will only end up turning your business into an expensive hobby. So be sure to take what you've learned and get into action! Remember, my motto is to always take imperfect action towards your goals and dreams.
I feel so strongly in the power of these books, I'm even offering you a chance to win every single one of them. Read all the way to the bottom of this article to find out how!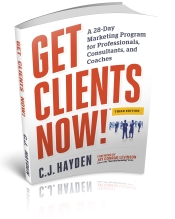 This transformational book includes a 28-day marketing program with a specific step-by-step program to help you energize your efforts, take the guesswork out and get new clients fast. It's a must-read for any professional, consultant, or small business owner, especially if you know you need to learn more about sales and marketing and aren't sure where to begin. This book will get you where you need to go.
[Note: I'm hosting a webinar on this same topic that you can check out here: Consistently Attract All The Clients You Want In Your Local Area (And Have A Business Full Of Fun And Connection). ]
Book Yourself Solid – Michael Port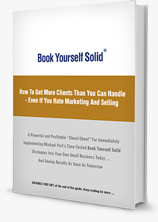 This is a classic for the bootstrapped entrepreneur looking to fill their practice, It should be considered a staple in any small business leader's library. It addresses one of the biggest challenges we face – generating a full calendar of work on a consistent basis – and provides smart but simple strategies to create relentless demand and endless leads, earning more referrals, and building profitable, long-lasting professional relationships.
Getting Naked: A Business Fable About Shedding The Three Fears That Sabotage Client Loyalty – by Patrick Lencioni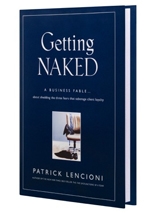 Now that I have your attention (great title, right?), let me tell you why this book is one of my favorites to share with clients. It will help you gain a your spot in the marketplace as a leader of your craft, and transform the way you provide your services. Written in the form of a parable, author Patrick Lencioni addresses the three fears that service providers have (Losing the Business, Being Embarrassed, and Feeling Inferior) that end up sabotaging their client relationships and costing them business. He will show you why being humble, transparent, and vulnerable with your clients sets you apart from your colleagues and allows you to build a tribe that loves you and what you do.
The Dip: A Little Book That Teaches You When to Quit (and When to Stick)  – Seth Godin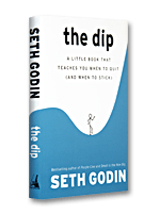 Seth Godin is one of the most brilliant marketing minds alive today. While I'd happily add any of his books to my shortlist, I chose this one because it so beautifully captures the process of learning to stick to your goals in your business while addressing a very unpleasant component I have found to be an inevitable part of success – "the dip." I recommend it to my clients who find themselves struggling with temporary setbacks that can easily be overcome by persistence. It also provides excellent tools to help you recognize when to conserve your energy. Sometimes you need to stop struggling in a quagmire and simply step out. It's important to know how to differentiate between temporary setbacks and energy pits. This book will show you how.
Surviving Your Serengeti: Seven Skills to Master Business and Life – Stefan Swanepoel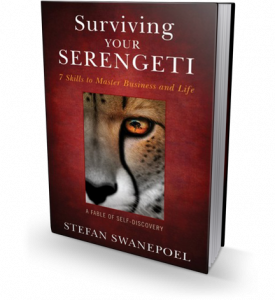 This is a short read, but it's an effective one that will help you learn more about yourself – your strengths, your opportunities, and your hidden survival skills. This motivational business fable compares the life-and-death struggles of the animals that live in the Serengeti plains of East Africa with modern-day business and personal challenges of human beings. It matches your personal dominant instinctive skill with a corresponding Serengeti animal. Are you a steady, enduring wildebeest or a risk-taking mongoose? An efficient cheetah or a communicating elephant? This easily digestible book will help you find out, as well as show you how to leverage your personal, unique strengths to achieve your goals.
Mind Gym: An Athlete's Guide to Inner Excellence – Gary Mack with David Casstevens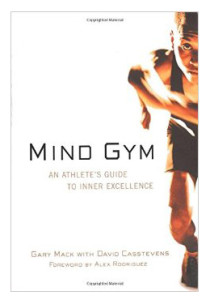 What better way to understand the how to master your inner game than a book about sports psychology? Don't be fooled by its focus on sports – this book contains a wealth of knowledge on how some of the best and brightest in the world have mastered their inner psychology to achieve their dreams. These principles all translate to inner game psychology for the small business entrepreneur, helping you build "mental muscle" to work towards your business goals.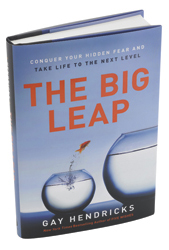 Ever feel like you come within arms reach of what you want and fall short? You may have an "upper limits" problem. This book provides the tools and framework to make the big leap towards your dreams, goals, and once and for all, create the results you want to achieve in your business life.
Now it's your turn (and a chance to win all 7 books!):
What is your favorite book that has revolutionized your business, or an inner game book that has shifted your mindset? Let me know in the comments below. One lucky winner will be chosen at random and will get all 7 books listed above! Good luck!  UPDATE*** Congrats to Michelle Barr, our lucky winner! ***
Stop Offering Free Consultations
If you are offering free consultations (or discovery sessions or strategy sessions), and you're not seeing 80% of your potential clients sign up with an enthusiastic YES, then I want to show you how to turn that around in this report. When you discover how to have conversations with potential clients so that they practically enroll themselves into working with you (if it's a good match)  and they feel great about the enrollment process Then you'll find it easy to attract as many clients as you want.. Free Download – 21 page report – YES: A Revolutionary Approach to Conversations That Sell And Transform