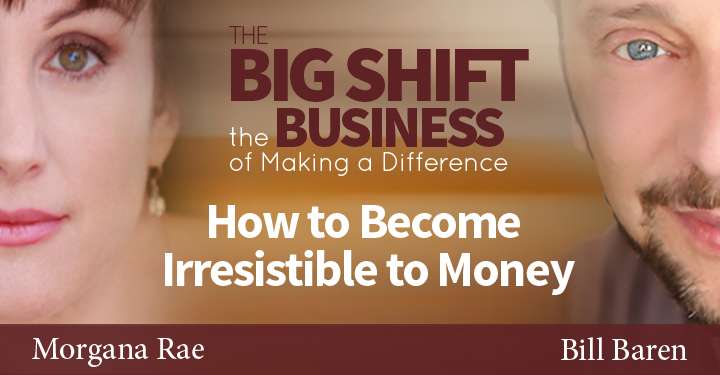 What if the real secret to having all the money you want is to turn your relationship with money into a passionate romance?
While a lot of us want money in our mind, in our hearts we experience money as a scary monster.
No wonder we tend to keep struggling with money no matter how much we try to develop a good "money mindset."
My podversation guest, Morgana Rae, goes beyond your thoughts around money, touching what's hiding deep inside your heart.
You don't want to miss her keys to transforming money from a monster that haunts you into a devoted lover that can't get enough of you!
Subscribe to the show



(Click here for non-iTunes feed)
Listen to the Podcast Here
Or click here to download the podcast in Mp3 (Right Click & "Save As")
Here's What to Expect in This Episode
What does money really represent?
The root cause of your money issues
How do you fundamentally alter your relationship with money?
How do you remove the fear element from your money-making activities?
How do you take ownership over your wealth?
What's a "millionaire heartset," and how do you develop it?
The difference between effort and suffering
Selected Links from the Episode
If you like what you hear, here's how you can leave a 5-Star Review.