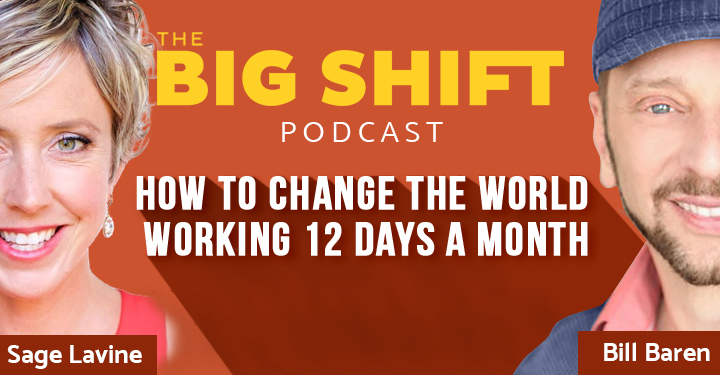 Is it possible to work just 12 days a month, have a super successful business, and change the world?  Would that change how you approach your business? Would it redefine your vision of success?
CEO of Women Rocking Business and author of the bestselling book by the same name, Sage Lavine, sat down with me to share her success secrets on how your business can nurture you and make a positive contribution to the world — all while bringing you a sizable income working just 12 days a month!
Be sure to stay tuned for the part where Sage discusses why Live Transformational Experiences are an essential element of launching a message-based business!
Listen to the Podcast Here
Or click here to download the podcast in Mp3 (Right Click & "Save As")
Find our show on your favorite app:

RSS Feed:
Selected Links from the Episode
Sage Lavine
Ecuador Women Saving Amazon
Overcoming Fear of Public Speaking
This episode is brought to you by Master of Enrollment. Get a free copy of my book – YES: Conversations that Sell and learn my #1 strategy for talking to potential clients so they practically enroll themselves into working with you. Get your copy here

If you like what you hear, here's how you can leave a 5-Star Review.