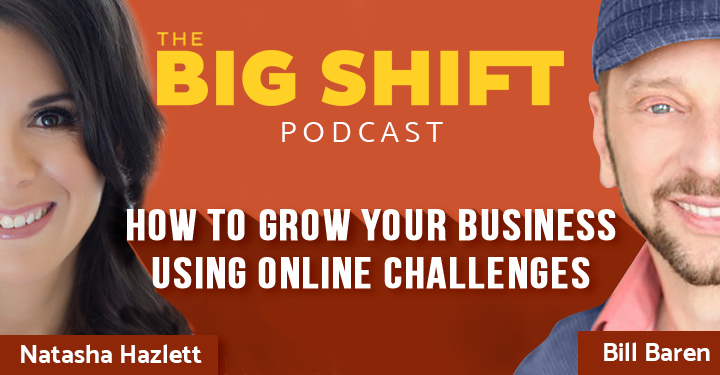 If you're struggling to grow your business, how do you know what to focus on when it feels like you've hit rock bottom?
I sat down with business coach, inspirational speaker, and reigning queen of online challenges Natasha Hazlett to discover the secret to how successful people use their biggest failure moments to catalyze them to success.
Plus she dives into how she structures online challenges so her clients see results fast…and want to hire her even faster.
Listen to the Podcast Here
Or click here to download the podcast in Mp3 (Right Click & "Save As")
Find our show on your favorite app:

RSS Feed:
Selected Links from the Episode
If you like what you hear, here's how you can leave a 5-Star Review.