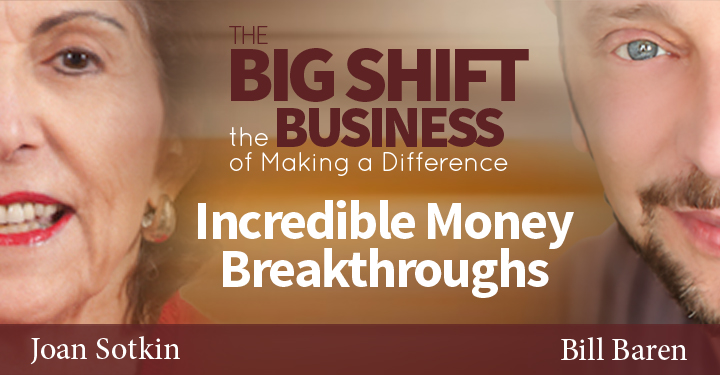 There are five basic human emotions business owners have around money that keep them stuck under-earning and definitely under-performing.  Once you know what these emotions are and how to move through them, you can generate money more easily and define "success" on your own terms.

Today's podversation guest, Joan Sotkin, went from having a thriving business selling crystals to bankruptcy to then becoming a foremost expert on making and managing money. Out of her experience, she created an easy-to-understand system to release negative thoughts and emotions about money.
I love her mission of helping business owners go from a contracted state to an expansive one around cash flow.
Just one tip on what to ask yourself whenever you face an obstacle in life can change everything!
(Click here for non-iTunes feed)
Listen to the Podcast Here
Or click here to download the podcast in Mp3 (Right Click & "Save As")
Here's What to Expect in This Episode
What are the top five attitudes about money that hold us back?
What it really means to manage cash flow
Why is looking at finances so scary?
What can you do to change your feelings around money?
Some simple tricks for changing any habit
Selected Links from the Episode
If you like what you hear, here's how you can leave a 5-Star Review.