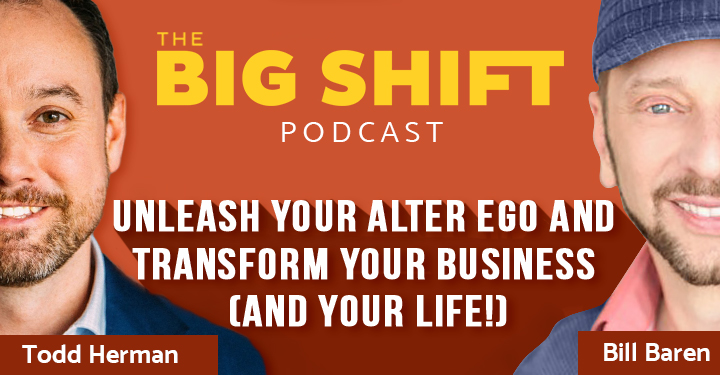 What do Superman, Lady Gaga, Garth Brooks, and Beyonce all have in common?
Simply put, they all tap into a heroic alter ego that allows them to transform themselves and become the best version of themselves they can be.
I recently sat down with award-winning performance expert, Todd Herman, to talk about his new book: The Alter Ego Effect: The Power of Secret Identities to Transform Your Life.
In this transformative conversation, Todd shares the Alter Ego Creation Formula he developed and has used with thousands of athletes, entertainers, performers and business owners to help them transform their lives.
Plus, Todd shares his secret to success as a brand new entrepreneur. If you're feeling burned out on marketing your business, you won't want to miss what he has to say.
Listen to the Podcast Here
Or click here to download the podcast in Mp3 (Right Click & "Save As")
Find our show on your favorite app:

RSS Feed:
Selected Links from the Episode
If you like what you hear, here's how you can leave a 5-Star Review.