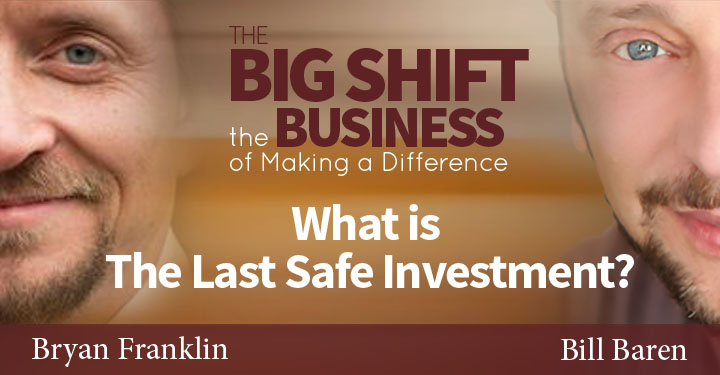 Would you like to meet a man who sought the path to a better future for us all, and found it?
My guest today, Bryan Franklin, realized that the model most people follow for creating wealth simply does not work.
This model then leads us to struggle around money and definitely does not lead to happiness & fulfillment.
Fortunately, Bryan is here to offer a new model that shows you the NEW way.
Yep, your future is about to get a whole lot better!
Subscribe to the show



(Click here for non-iTunes feed)
Listen to the Podcast Here
Or click here to download the podcast in Mp3 (Right Click & "Save As")
Here's What to Expect in This Episode
How did "cognitive dissonance" lead Bryan to seek a better future?
Why do we no longer have heroic social and political leaders like we used to?
Why is investing in yourself the last safe investment?
How should you invest in yourself?
What's the difference between a "super skill" and a "market skill"?
When is it NOT a good idea to go to college?
What powerful beliefs do we all buy into without realizing it?
What is "systemic spending" and why does it lead to happiness?
What controversy did Bryan stir up about 401k's?
What is creating a "mental model" and why is it a critical skill?
What does Bryan predict things will be like in 1000 years?
How do you create the most effective business strategy?
What's the real key to creating an amazing product?
Selected Links from the Episode
This episode is brought to you by Master of Enrollment. Get a free copy of my book – YES: Conversations that Sell and learn my #1 strategy for talking to potential clients so they practically enroll themselves into working with you. Get your copy here
If you like what you hear, here's how you can leave a 5-Star Review.